It is a place where professional engineers, designers, manufacturers, and students from around the world can share their CAD models, learn from one another, and tackle the world's challenges.
With over 4 million members from 196 countries, there is no problem too big, no question too tough and no modeling job too detailed for the GrabCAD Community to tackle. If you haven't already, create an account and unlock what GrabCAD has to offer.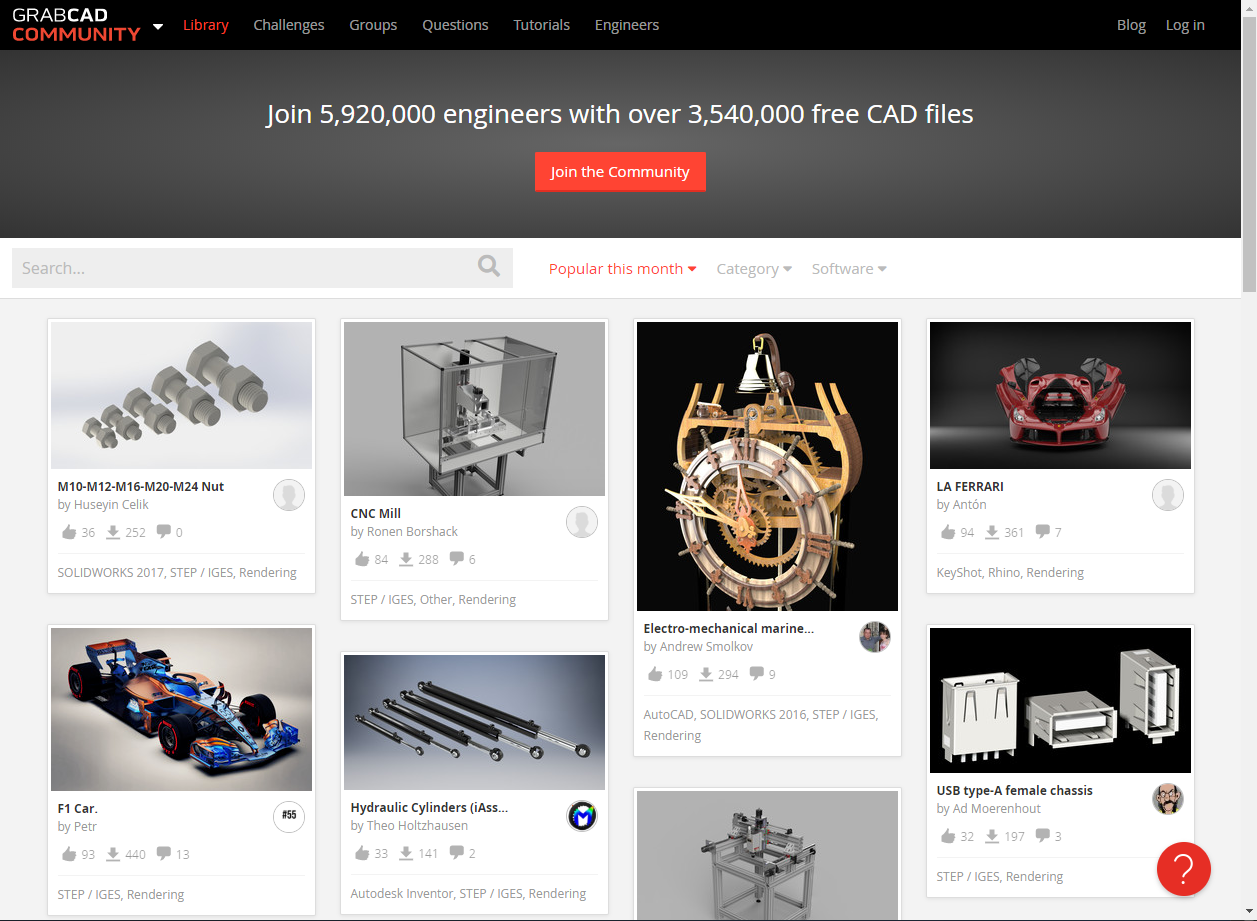 MyMiniFactory is a community of 270,000 users (designers and makers) hosting over 60,000 3D printable files and objects.
Unlike other sites, they guarantee the printability of their files. MyMiniFactory has over twelve categories of objects including Toys and Games, Props and Cosplay, Fan Art, Education, Jewellery, Gadgets, board games and tabletop, Home and Garden, Fashion and Accessories, Spare Parts, Sports and Outdoors, and Upcycling.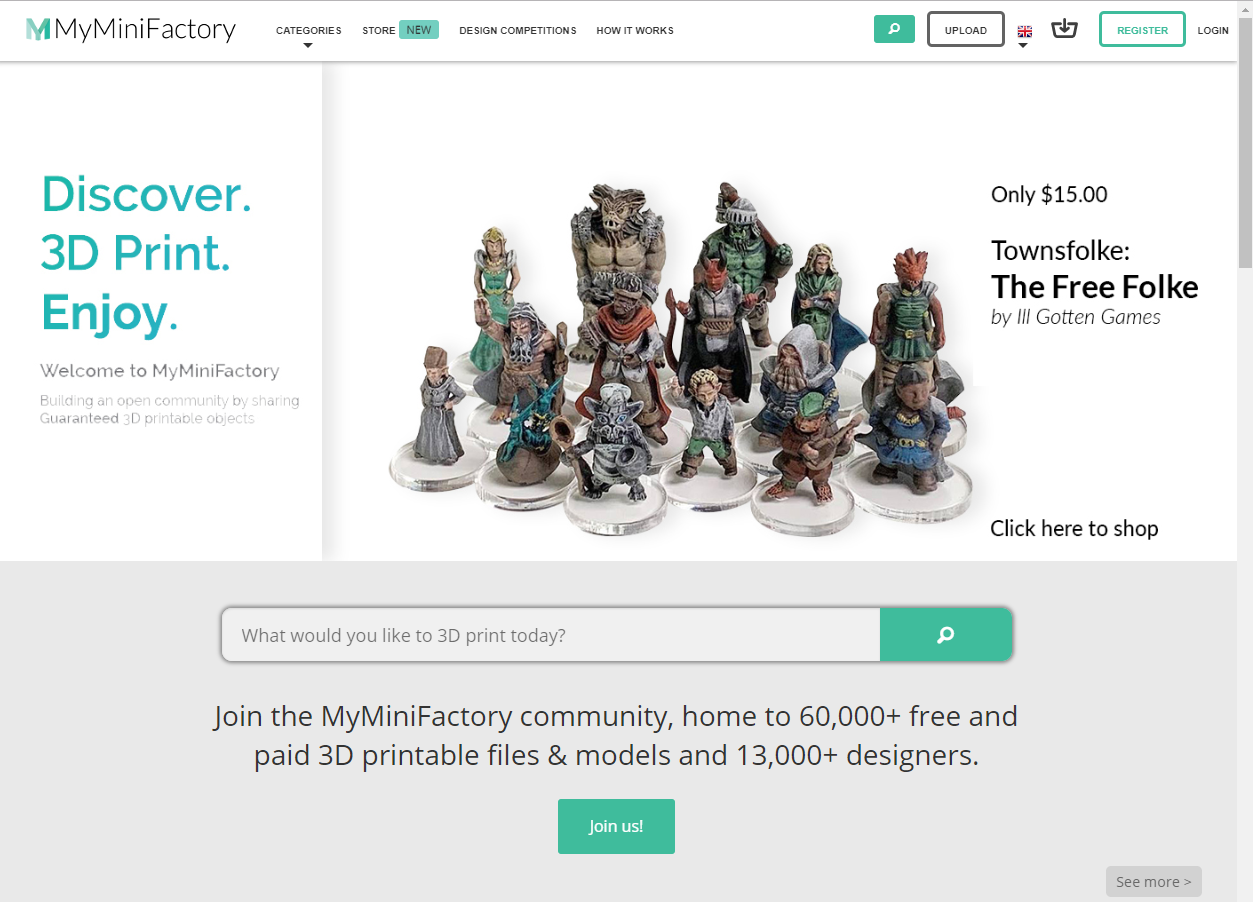 YouMagine belongs to the printer brand Ultimaker, although it does not have a community as large as the previous websites, it offers a commitment of protection for designers who submit their projects. YouMagine recently conducted a desktop 3D printing study to analyze what consumers really want.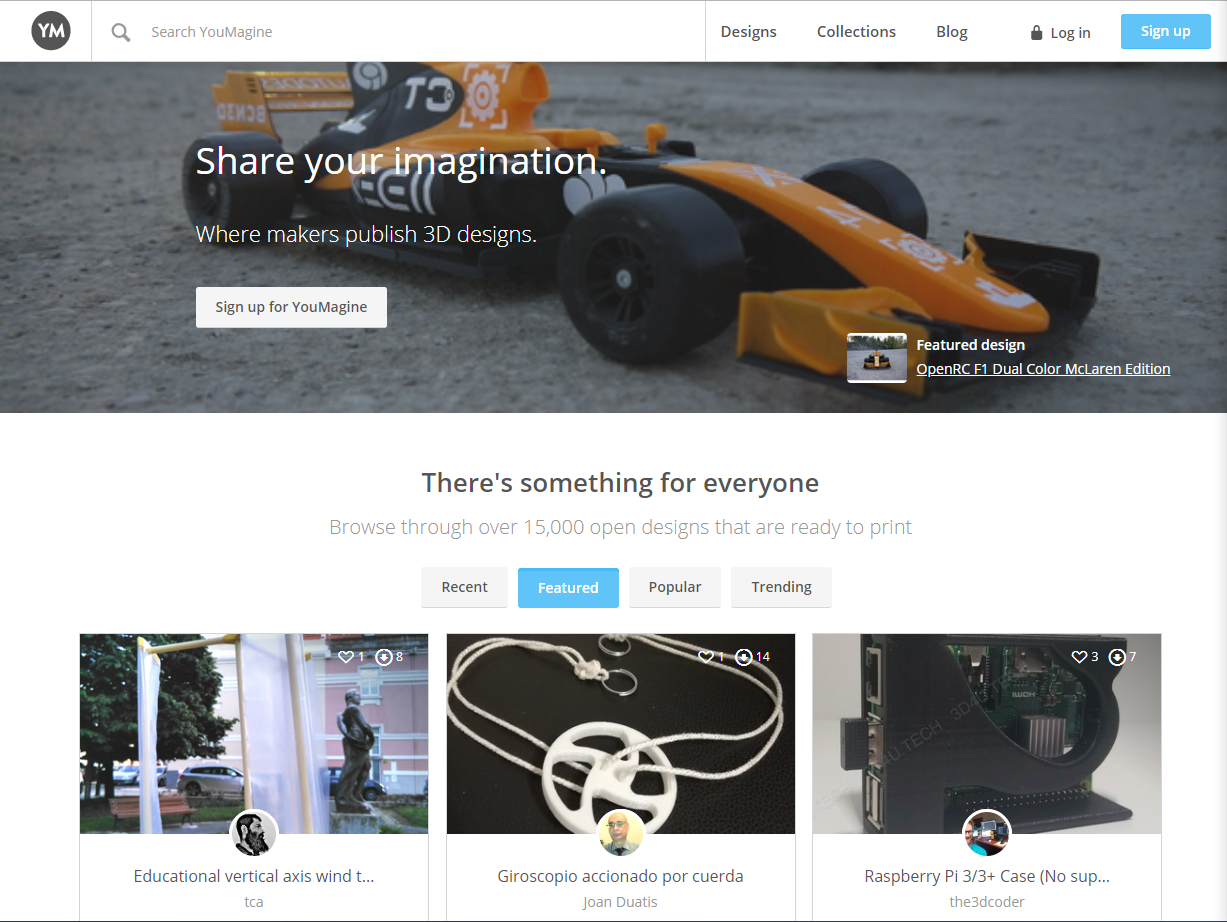 Cults3D is one of the main libraries of 3D models, classifying the content by categories and offering the necessary archive at prices that vary depending on the complexity of the model. There are free files, and others of several thousand dollars, being possible to sort the lists according to this and other variables, all from the top menu.
Toys, pieces, pendants, rings, decorative pieces, tools, lamps… the quantity is quite varied, and the details of each object show exactly what is available, to avoid surprises after unloading.
They offer the opportunity to sell our models and download the creations of others. In addition, they offer a service to create custom 3D models and 100% printable 3D.
Creators of 3D models can upload their work and set the price, as well as interact with buyers so that adjustments can be made.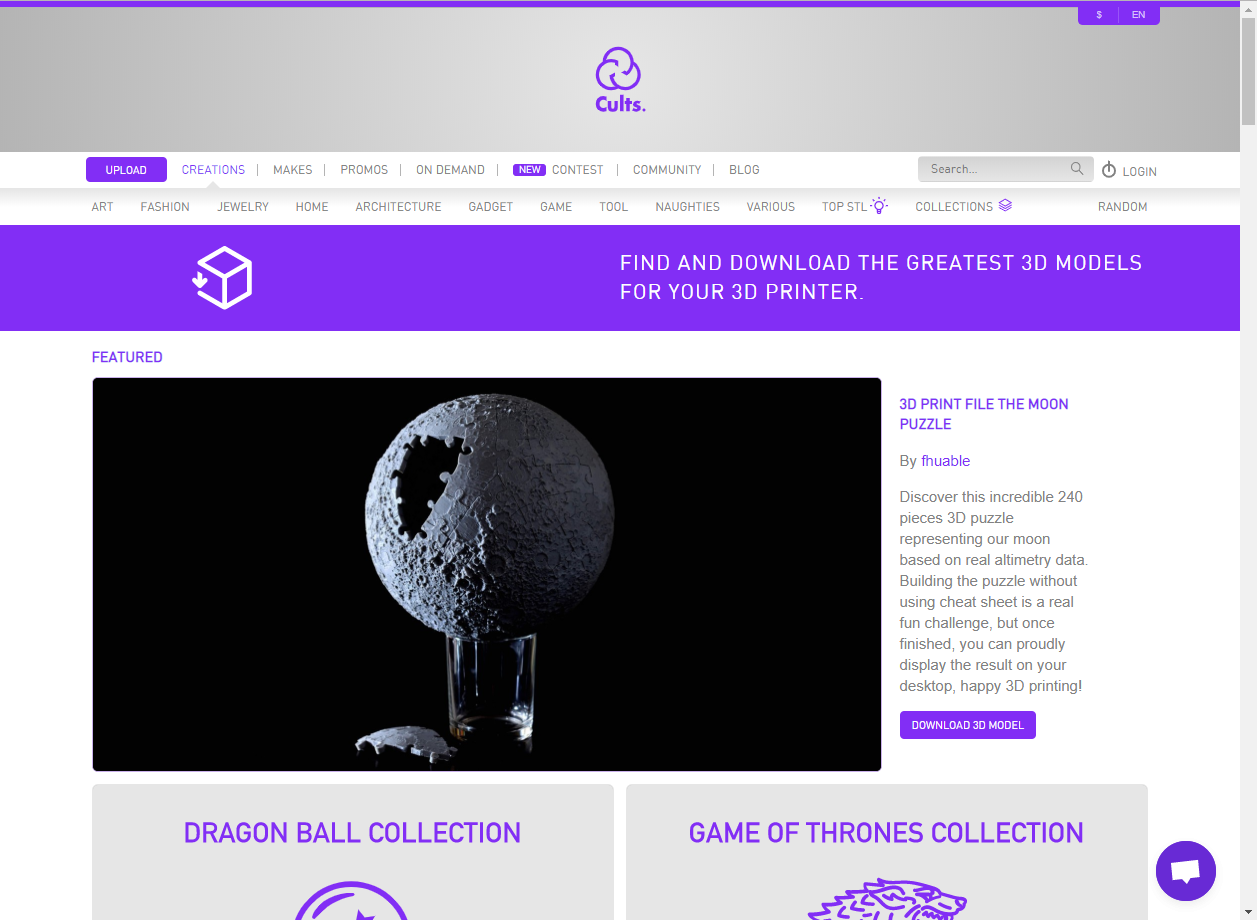 STLFinder works with the same principles and even with the same aesthetics as Google's browser. Just write the keyword of the 3D model that you want to find so that the search engine scans the whole web, as the flight search engines of the airlines do, to offer us the results of their exploration.
In addition, if you move the mouse over the thumbnails of the objects located, automatically appears an enlargement of them to appreciate in more detail the quality of the design.
ThingiVerse is the most important platform for 3D printing designs created by Makerbot industries. It is the best way to share pieces, figures, copies of other designs to print yourself at home.
This platform is completely open. All uploaded designs are accessible to the public without any restrictions. There are different types of free licenses, which grant permissions, as it is a platform for learning and sharing.