Bored of pointless 3D printer projects? Out of 3D printing ideas? Check out this list of cool things to 3D print which are actually useful.
1. Infill coasters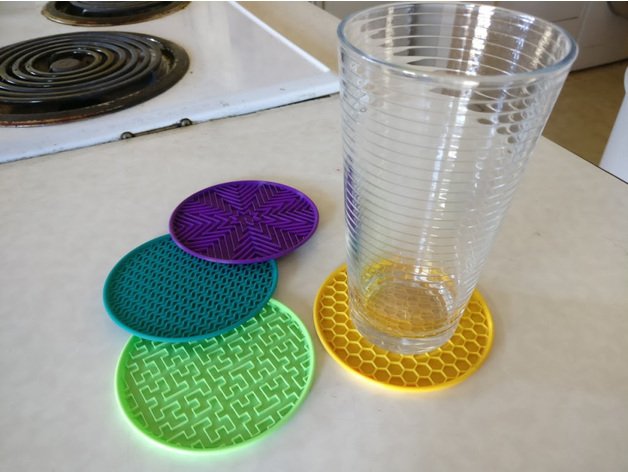 It captures drops, protects tables, and lets you choose your favorite fill pattern. Best of all, it's completely customizable, as you can choose the pattern using your cutter's fill settings.
Designed by: jmdbcool
Free download from: Thingiverse
2. Filament Clip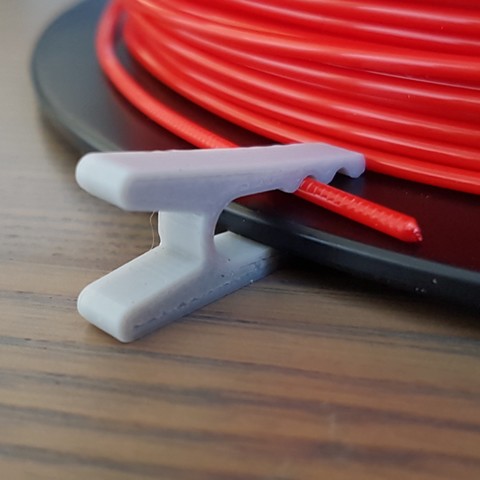 Say goodbye to straggling spurts of filament and keep the tension in your tapped spools with this simple clip. You also can use it as a fine clothes peg replacement if you're in a bind on laundry day, too.
Designed by: Med
Free download from: Cults
3. Pencil Pot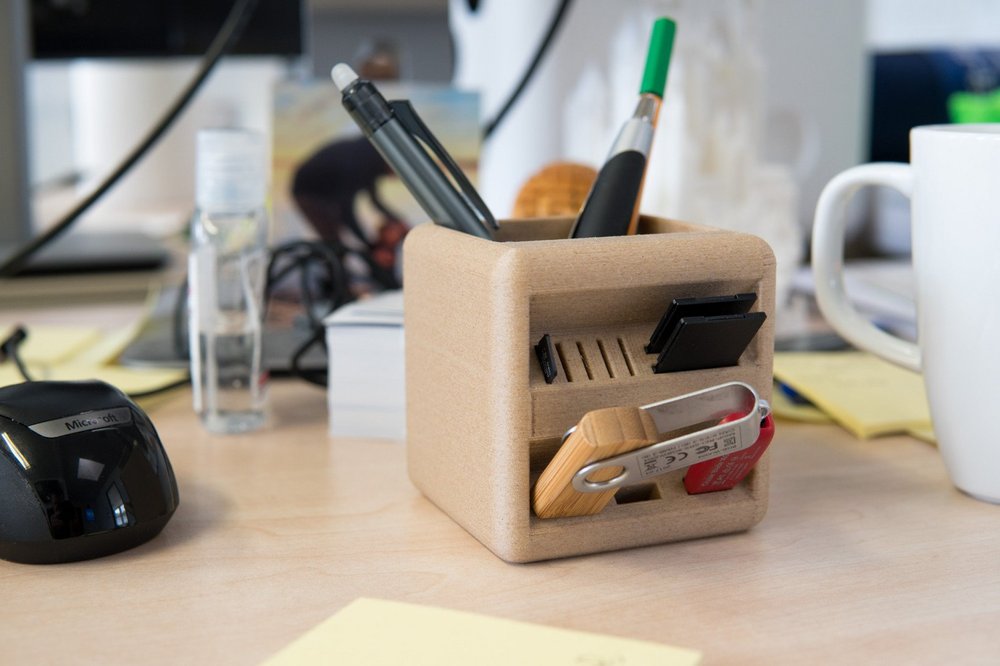 Keep your desktop knick-knacks in order with this simple yet functional desk tidy. Slots for memory cards, memory sticks, pencils and even a scraper or two make it the ideal object for 3D print area betterment.
Designed by: Monkey3D
Free download from: Cults
4. Survival Whistle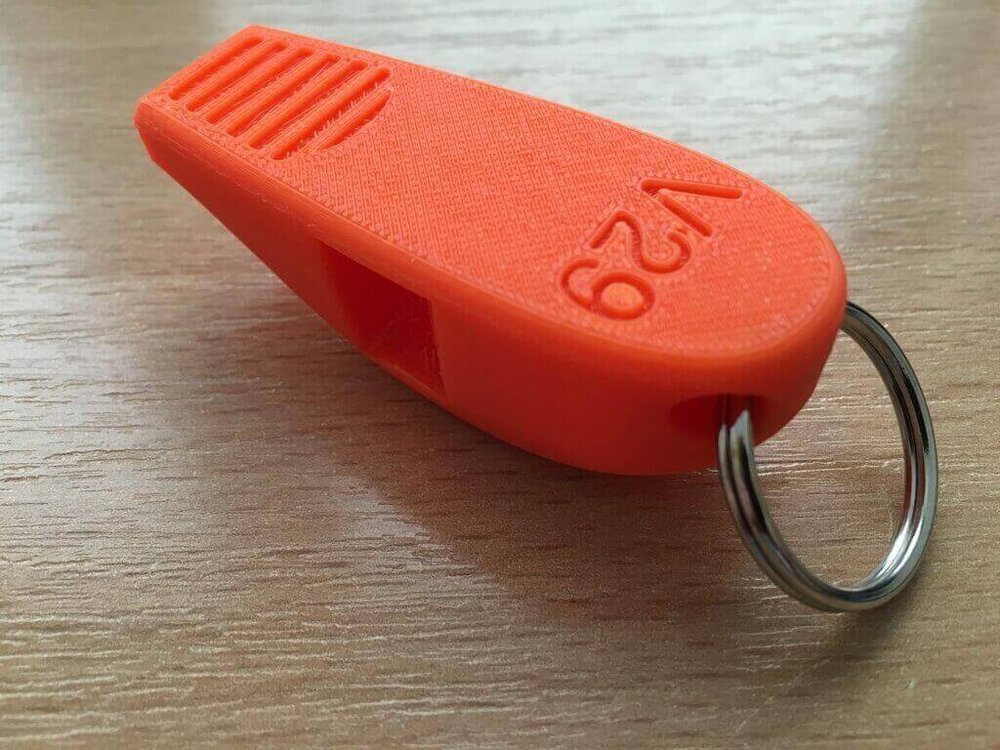 This is a completely original survival whistle, which is rugged, easy to print and carry, and the sound it emits is very loud. How loud? 118 decibels! That's more than enough to alert in an emergency situation.
Designed by: Joe Zisa
Free download from: Thingiverse
5. Measuring Cube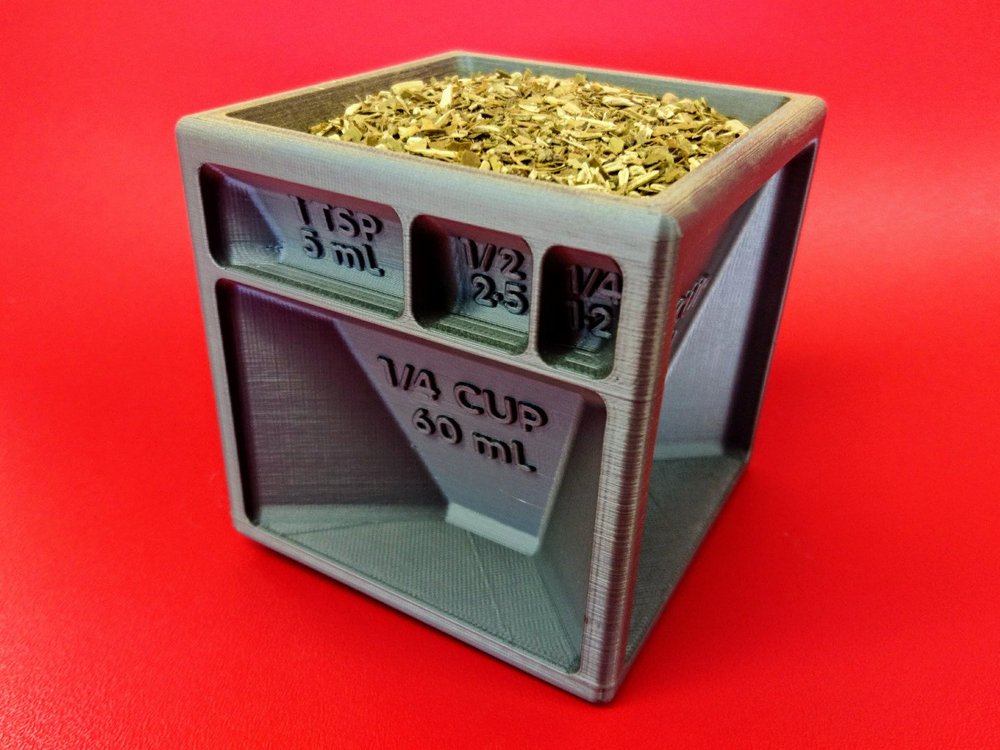 This is a simple but totally ingenious measuring cube for use in the kitchen. Each side of the cube has a slot to measure out a foodstuff in either cups (for American cooking) or metric (for everyone else). Best printed in PETG material to maximize food safety.
Designed by: iomaa
Free download from: Thingiverse
6. Parametric Hinge
This is a parametric butt hinge that can be fully customized for your specific needs. Moreover, you can print it in one step, as individual leaves, or without a pin at the centre.
Designed by: Rohin Gosling
Free download from: Thingiverse
7. Sunglasses Car Sun Visor Clip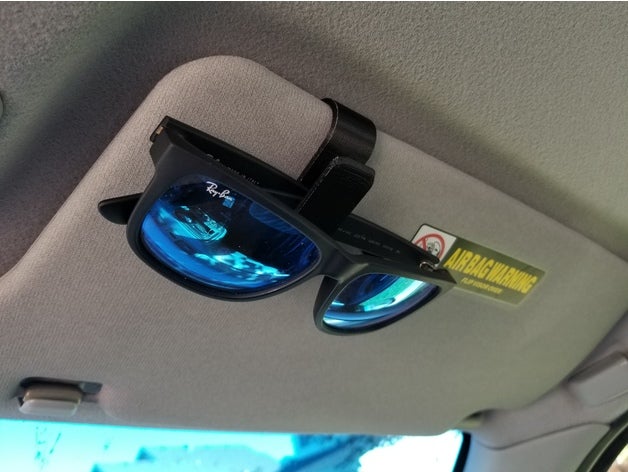 This is a really useful car sun visor clip where you can put your sunglasses when you're not wearing them (but you need to have them handy).
Designed by: Trevor Long
Free download from: Thingiverse
8. Bottle Opener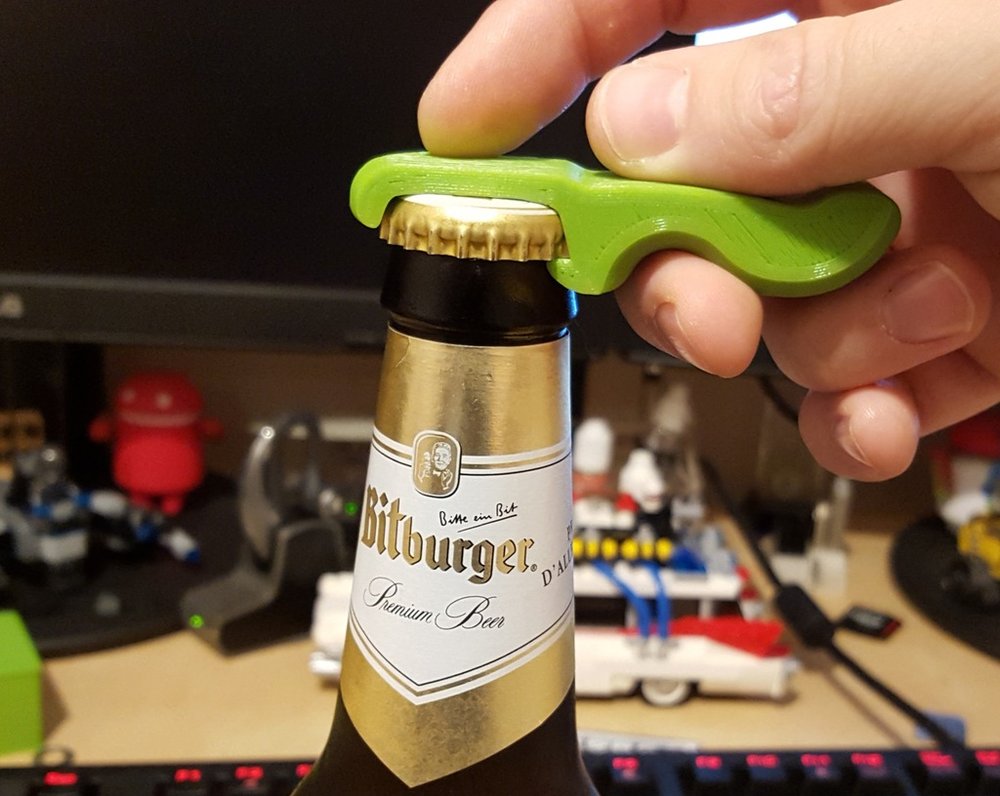 Unlike the vast majority of 3D printed bottle openers out there, this model doesn't need a coin or other additional elements to provide the necessary leverage. Instead, its ergonomic design uses a curved prying edge that catches on a substantial amount of the sharp cap edge.
Designed by: Jeremy Peterson
Free download from: Thingiverse
9. Web Camera Cover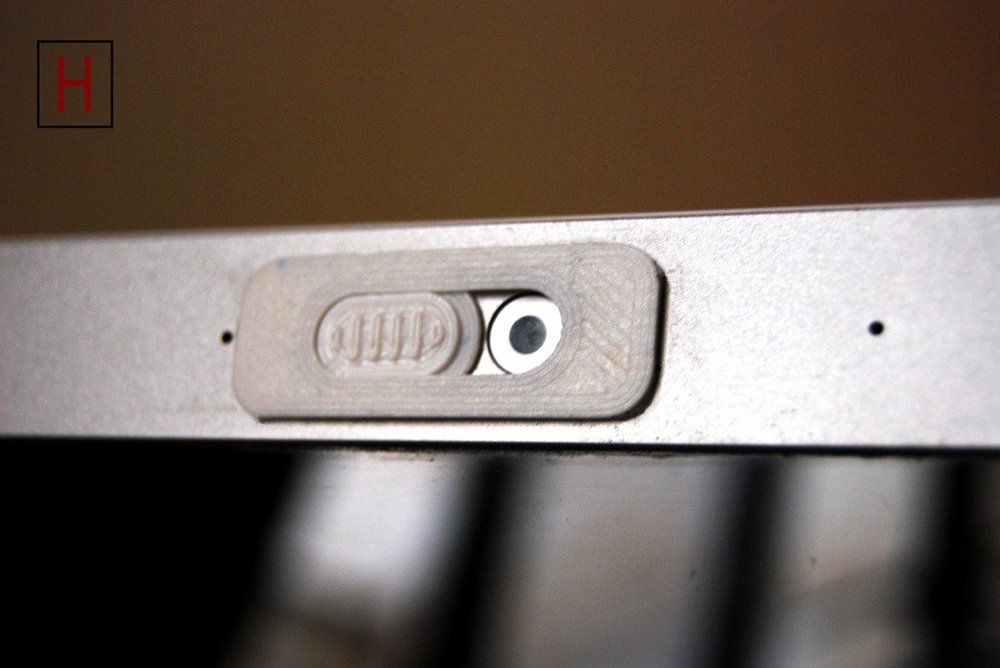 In an age where online privacy is diminished, fewer people feel comfortable with a front-facing camera on their laptops. Instead of ruining those clean lines with a bit of sticky tape or a post-it note, this 3D printed solution is a sliding door you can afix over the camera, so you can still use it for video-conferencing when you need to.
Designed by: Horizon Lab
Free download from: Cults
10. Secret Butterfly Box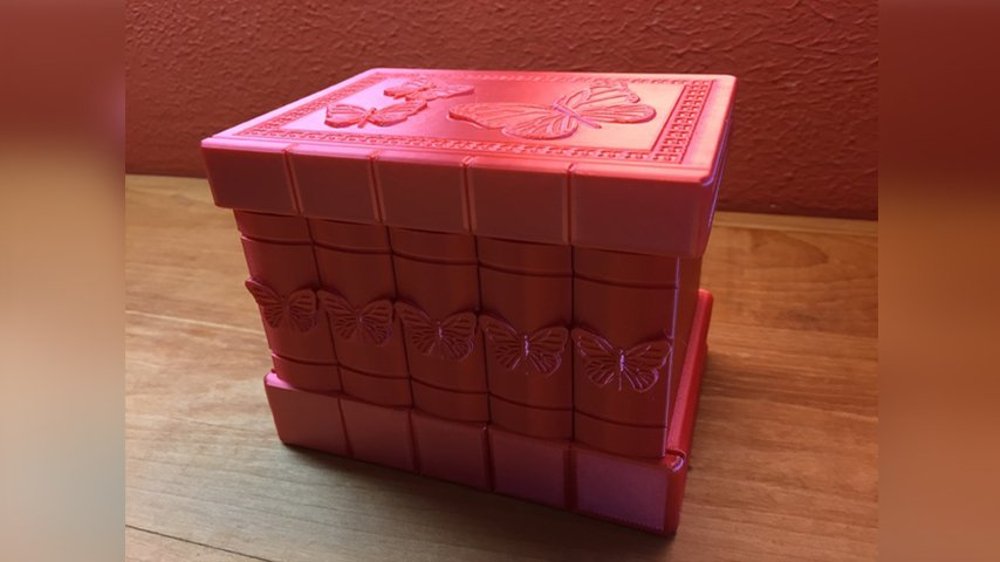 This is a secret puzzle box. There is a secret way of opening it. First you must find the hidden key, then you must find the key hole!
Designed by: 3DPrintingWorld
Free download from: Thingiverse
11. Digital Sundial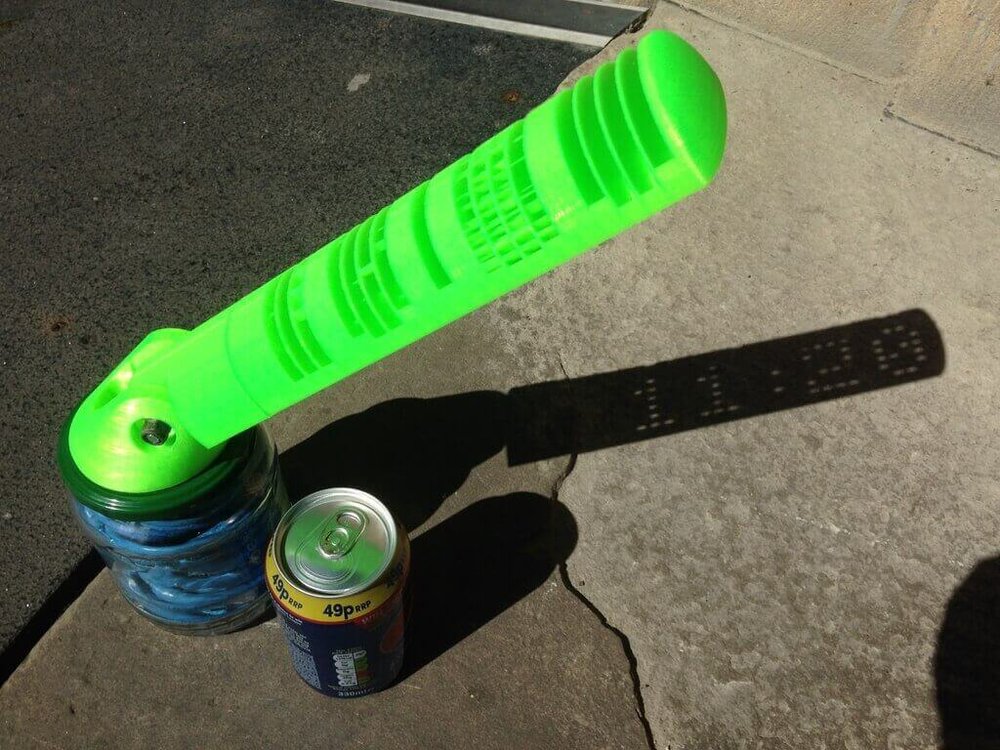 No batteries, no motor, no electronics… It's all just a really super-fancy shadow show. The shape of the sundial has been mathematically designed to only let through the right sunrays at the right time/angle. This allows to display the actual time with sunlit digits inside the sundial's shadow.
The sundial displays time (with actual digits !!) from 10:00 until 16:00, updating every 20 minutes. You can precisely adjust the displayed time simply by rotating the gnomon (the magic box that displays time).
Designed by: Mojoptix
Free download from: Thingiverse
12. Shoe Support
This support has been designed to be compact and easy to print. Just print a couple of these and attach to a vertical surface (I used double-sided sticky tape) This model should fit most shoes but some scaling might be needed depending on your needs.
Designed by: andy25lion
Free download from: Thingiverse