Let's talk about 2 projects directly related to recycling and 3d printing.
Plastic Smoothie: Recycling PLA DIY Style
The first of them is called Plastic Smoothie, and it is a collaborative project, created by Agustin Flowalistik. Th project aims to give plastic waste a new life, but from a DIY point of view, that is, doing it yourself, with few resources, and from home.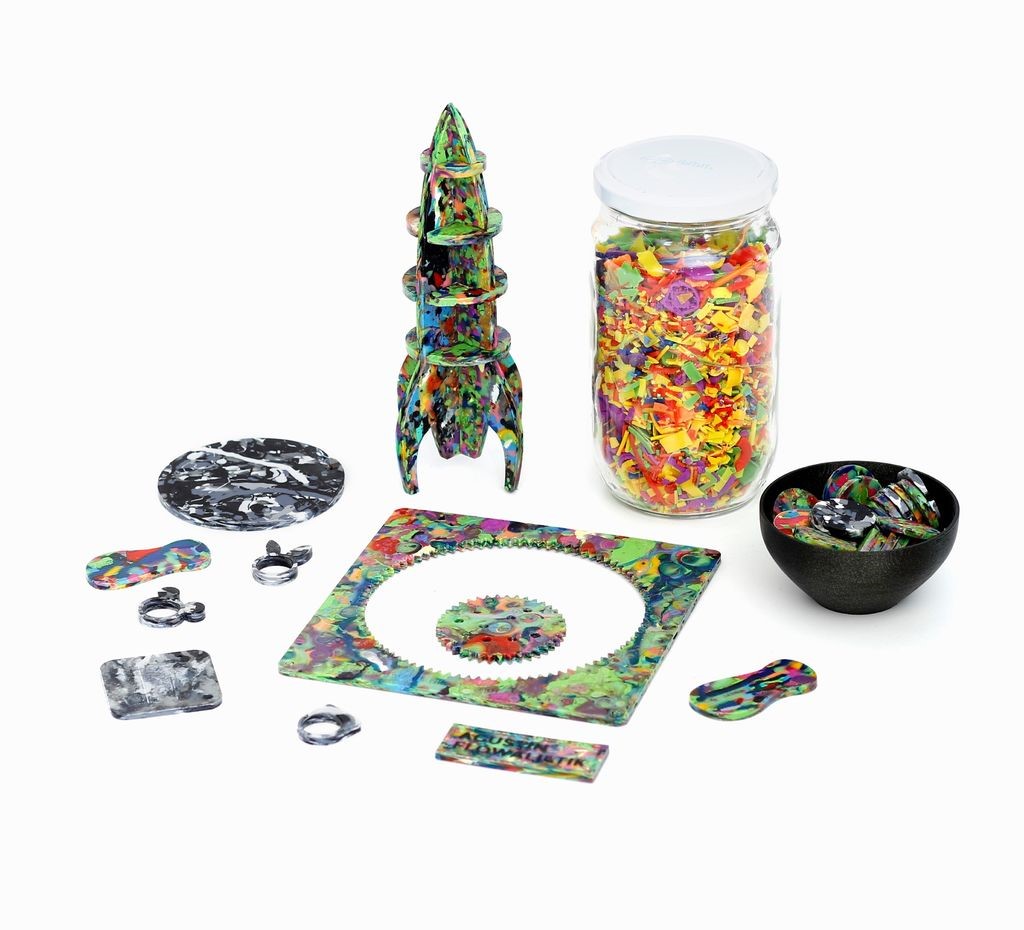 The project started with 3 clear objectives, to be affordable, to be accessible (without using complex machinery), and to be open (that anyone can participate).
In order to recycle the materials, we use devices such as a blender or a meat shredder, a mini oven, baking paper or greaseproof paper, plastic waste, and a laser cutter (yes, surely this will go for something "DIY", but did not find a better option), although if not, you can also go to nearest Fablab, which sure have one to use.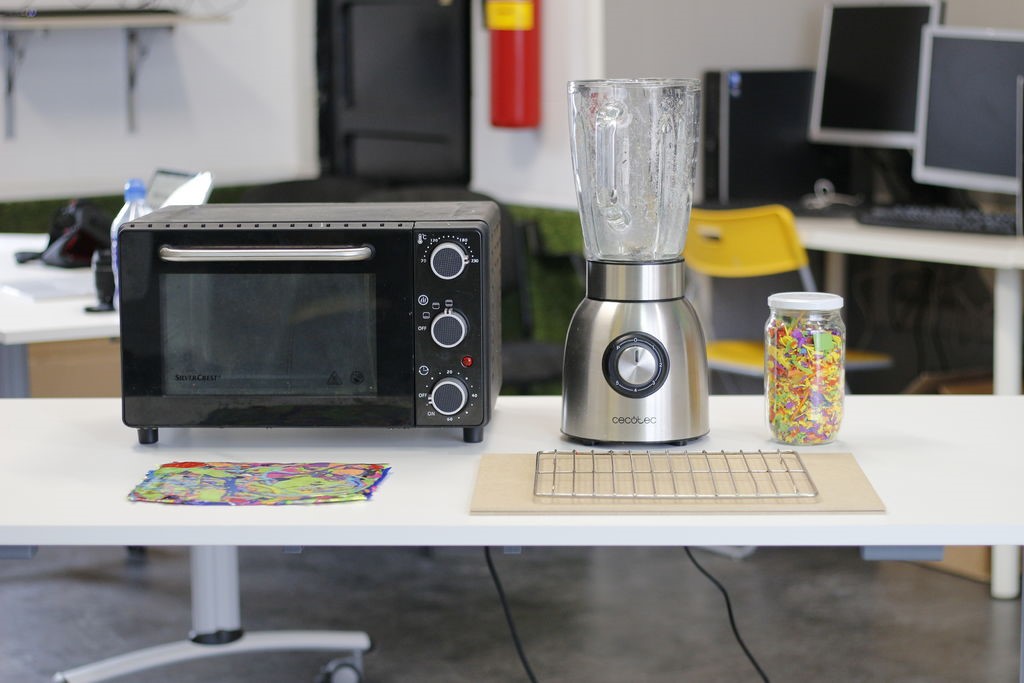 First of all we have to to crush the materials using either a blender or a meat crusher. It should be noted that the material used to recycle in the project is PLA, obtained from failed 3d prints.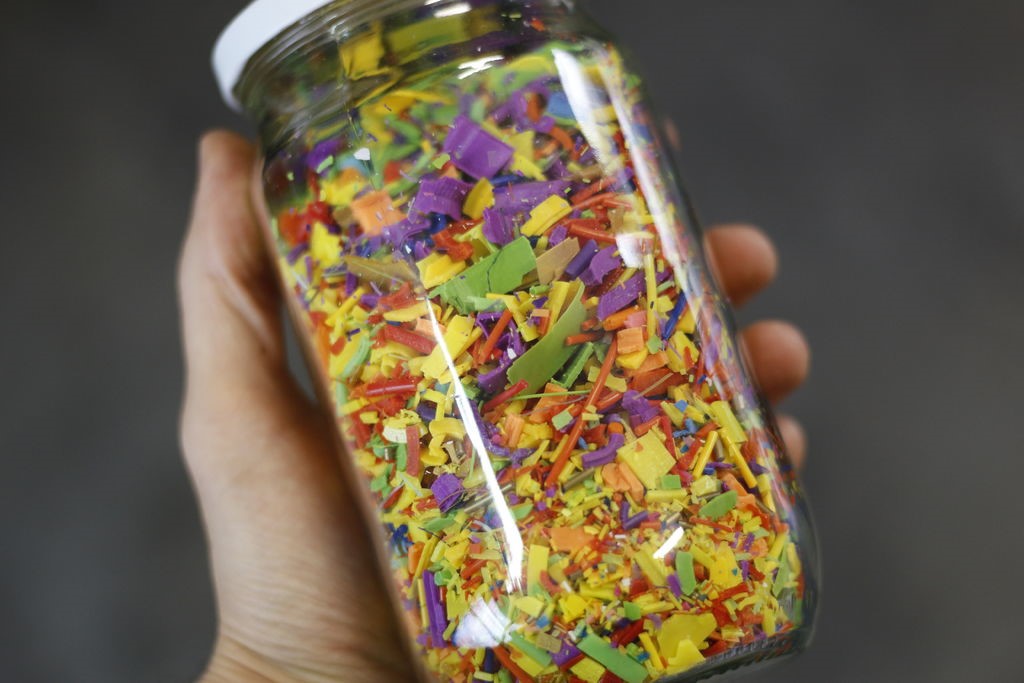 Once the material has been crushed, it must be melted in a oven, and sheets of recycled material are created.
Finally, they put the sheets under pressure, making them as thin as possible, about 3mm thick, which is a good size for laser cutters.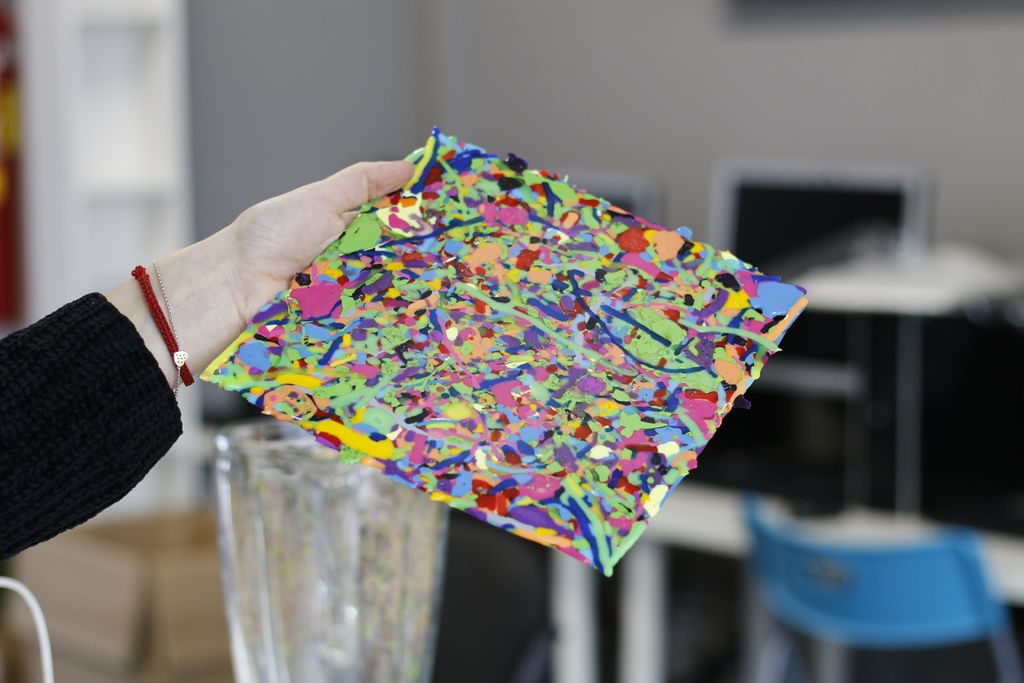 If you liked it, you can find all the information about it in the official site of the Plastic Smoothie project.
Precious Plastic: Turning plastic waste into something of worth
The other project we're going to talk about is Precious Plastic. In this project they have created an environment where they can recycle all kinds of plastics.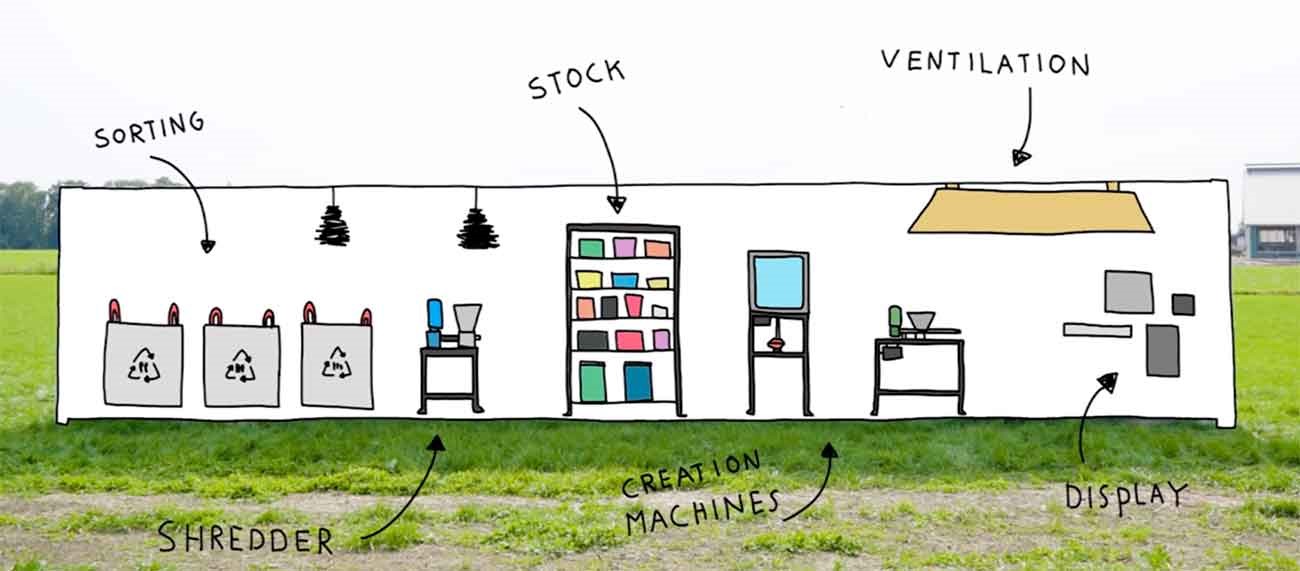 It's about anyone can arrange and use a space to set up a Precious Plastic booth, with everything necessary for recycling. In the project they recommend a container, because it is easier to adapt, but it would be worth any environment.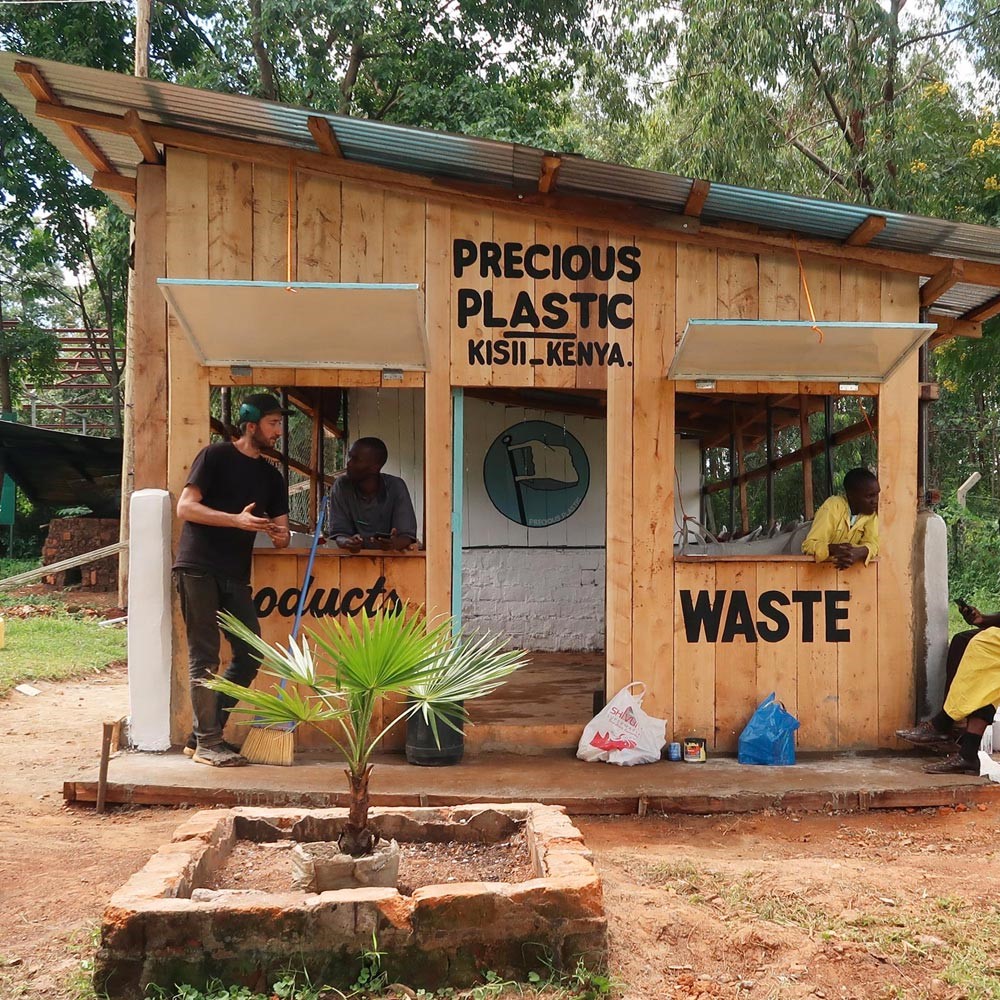 Space is divided into several sections:
To order the material
For shredding plastic
Storage
Machines for creating objects
Ventilation
Exhibition of creations
Different machines are used to carry out the processes:
Shredding machine: where the plastic is shredded into small fragments, including plans, costs…
Extrusion machine: plastic fragments are placed in the hopper and extruded in a plastic line.
Injection Machine: where plastic fragments are heated and injected into a mold.
Compression machine: the plastic is heated in the oven and pressed into a mould.

In addition, the official Precious Plastic website provides all the information you need to create these machines yourself.
The website also has a Bazaar where users can purchase products manufactured by members of the project, and anyone can buy them They talk about products such as: sunglasses, necklaces, baskets, pots, key rings, lamps, and even filaments for 3d printing.
Conclusion
We love this kind of initiatives related to recycling, and even more so to 3D printing. What do you think about these projects? Do you have your own recycling methods? Tell us in the comments, we want to know how you recycle!