Shogun filament is an improved PLA whose heat resistance is higher than any other common PLA.
PLA Shogun Description
This filament is still a biodegradable material and therefore belongs to the ecological materials section in accordance with EN13432.
This material can withstand temperatures of up to 90 ºC without losing its shape.
This type of material is 20% more resistant than PLA.
Its printing is identical to that of a conventional PLA.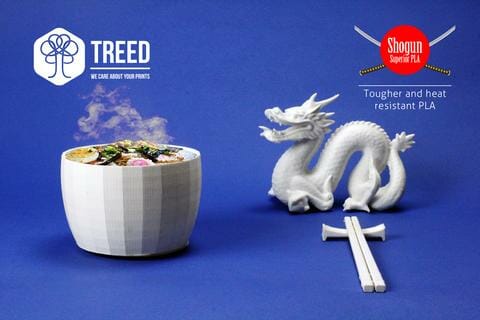 Features:
Diameter: 1,75 mm
Material: PLA
Net weight: 1 kg
Printing temperature: 185 – 205 ºC
Printing speed: 60 – 70 mm/s
Hot bed: 50 – 75 ºC
Ease of printing: easy
Colour: Black