The Creality CR-10mini desktop semi-assembled kit is a new 3D printer easy to assembly with two more functions: filament detector and resume printing. Printing Size: 300*220*300mm.
Machine Advantage:
1. Z-axis double screw design: more stable lifting, higher printing accuracy.
2. Creality3d V2.1 motherboard: all-upgrade, quality assurance, industrial-grade process, 200 hours of continuous printing without pressure.
3. Resume printing while power-off: The motherboard is fully upgraded and supports continuous power failure, which effectively reduces model scrapping caused by power outages.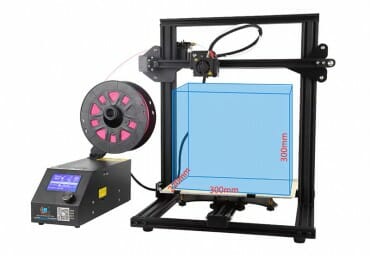 4. Broken material detection: When the filament runs out or disconnected, the printer will automatically suspended to ensure the model can be smoothly printed.
5. Oversized construction size: giving more opportunity for you to image and create while ensuring accuracy and quality.
6. Split type design: The electronic control host and the mechanical structure are separated, develop your mind, help create a variety of printers at will.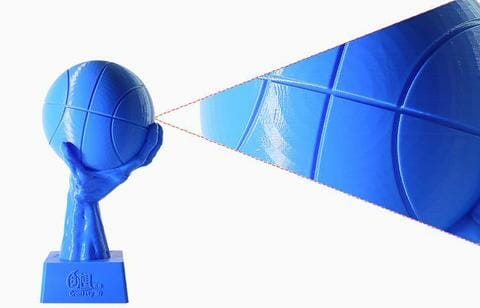 7. Shipment of the kit: Solve the problem of large-size transportation. Installation takes only 5 minutes.
8. Linear pulley system: patented technology, V-profile + precision pulley with perfect, running more smoothly, more wear-resistant. Effectively reduce noise.
9. MK10 Extrusion Mechanism: A brand-new patented infrastructure that effectively reduces the risk of plugging and poor spillage, and can print almost all consumables on the market.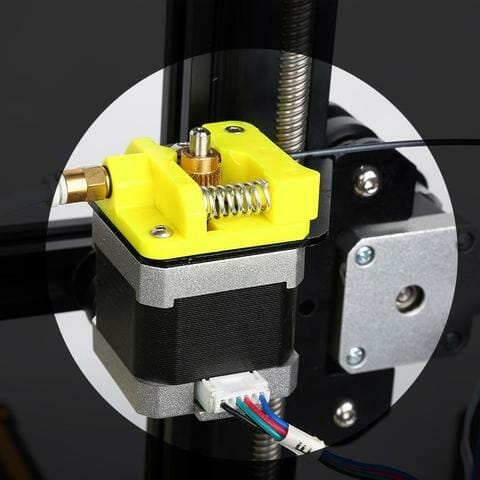 Printing Specifications

Print size ( X Y Z )
300*220*300mm
Print Speed
200 mm/sec
Layer Resolution
50 microns
Print Precision (Layer Thickness)
0.05-0.4mm
Filament Diameter
1.75 mm
Nozzle Diameter
0.4 mm
Filament Compatibility
PLA, ABS, TPU, Copper, Wood, Carbon Fiber, Gradient Color etc.

Mechanical Specifications

Chassis
Metal frame
No.of Extruders
One
Print Plate (Build Platform)
Heatbed

Software Specifications

3D Printing Software
Cura/Repetier-Host
Supported File Formats
STL, Gcode, OBJ
Operating System
Windows/Mac/Linux

Electrical Specifications

Power Requirements
12 V, 120 W
Connectivity (Interface)
USB, SD Card

Shipping specifications

Machine weight
7.5kg
Shipping box weight
10kg
Shipping box dimensions
600*350*160 mm
Shipping Location
China
Lead Time (Processing/Handling Time)
3 to 5 days