A custom made thermistor encapsulated into an easy to use cartridge package.
Using E3D proven Semitec 104GT thermistors, which are then potted into a cylindrical stainless steel cartridge with a high conductivity ceramic based adhesive. The legs are insulated with fibreglass sleeving and terminated with a Molex Microfit 3.0 connector which is connected to a flexible multi-strand cable for extra robustness. This makes it particularly easy to disconnect your entire HotEnd without the need for re-wiring, especially when used with E3D high-precision heater cartridges. A cable for connecting the thermistor to the board is also included.
Comes with free extension cable.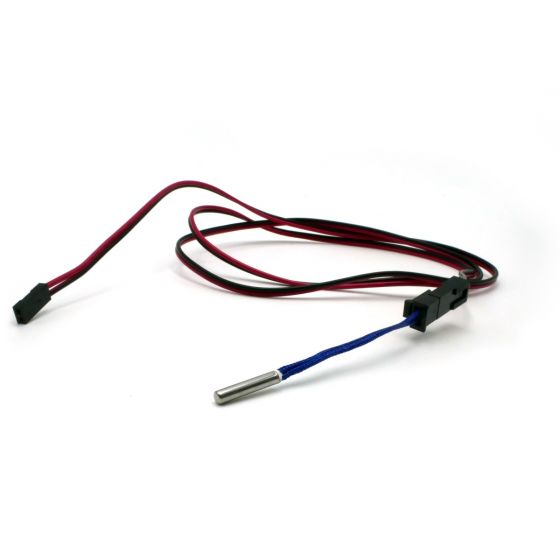 E3D Original Product