Discover Creativity
The da Vinci 3D Pen Cool is a safe and portable 3D pen designed for children. By extruding a low-temp PCL plastic from the pen that hardens quickly, the pen lets your children draw in 3D today.
Create Anywhere, Anytime
The da Vinci 3D Pen Cool's lightweight design and Micro USB charging cable let your children move it around and draw easily, just like a normal pencil. Keep your kids entertained on the move by connecting the 3D Pen Cool to a power bank and draw in 3D anywhere.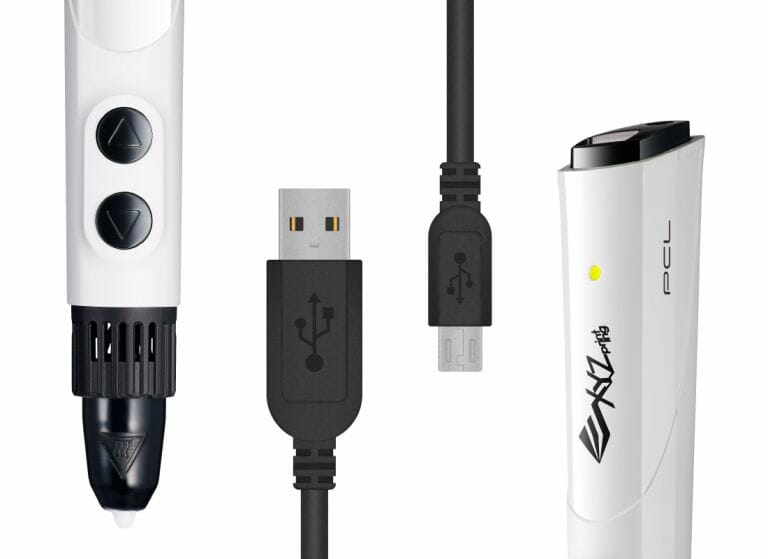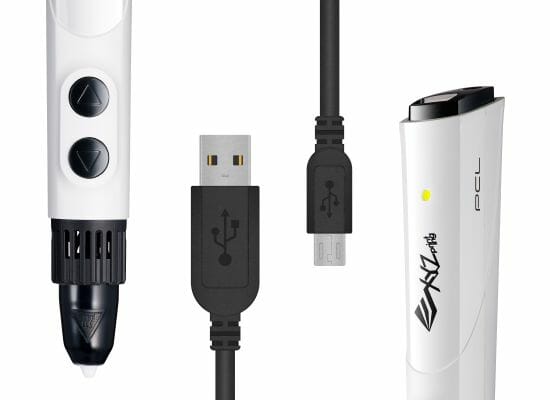 Safe Printing
Unlike other 3D pens on the market, the da Vinci 3D Pen Cool has lots of safety features specifically designed for children 6 years and above. It uses non-toxic filament (PCL) that prints with low heat and leaves no mess.
3D Coloring Book
Just like a coloring book but in 3D, the da Vinci 3D Pen Cool comes with a series of templates to help spark your imagination and get you started drawing in 3D. These templates will show you how to create models to decorate your home.
Advanced Options
For more advanced functionality the da Vinci 3D Pen Cool has two extrusion modes. If you're printing a large model, use the Auto-extrusion mode so you don't always have to keep your thumb on the button, or for more detailed models, use controlled mode and extrude filament whenever you press the button.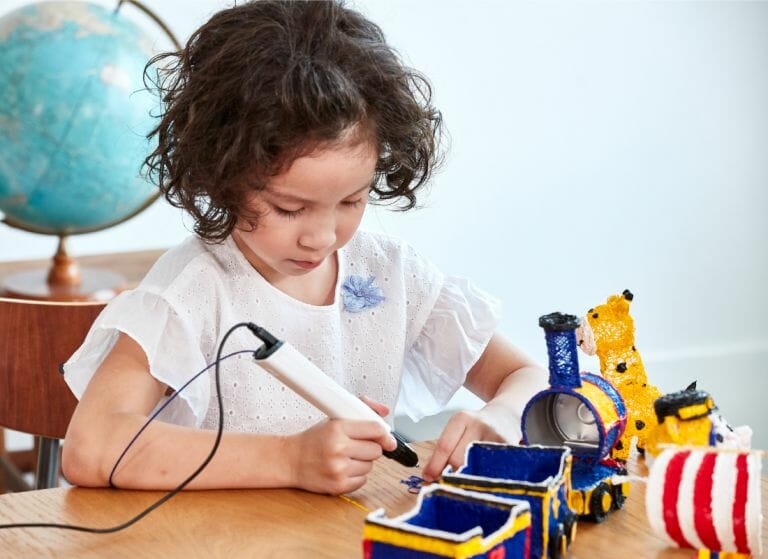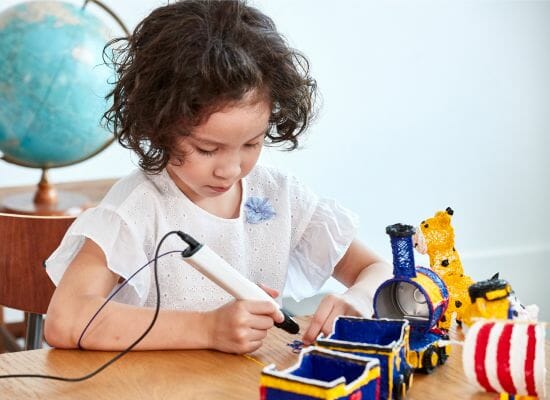 Specifications
Print Technology
FFF(Fused Filament Fabrication)
Material
Material Compatibility: PCL
Filament Diameter: 1.75 mm
Nozzle Diameter: 1.2 mm
Number of Nozzles: 1
Nozzle Temperature: 70 °C
Power Requirements: 5V 2A (Micro USB cable is attached)
Storage Temperature-Filament: 10 ~ 40 °C
Product Dimensions (WxDxH): 180 x 26 x 27.5 mm
Product Weight: 72 g
Packed Dimensions (WxDxH): 152 X 59 X 239 mm
Packed Weight: 342.5 g
Accessories: 3D Pen, micro USB cable, drawing pad, trial filament (Including 6 x PCL filaments. Length:1 meter; color: random) and 3D coloring worksheets(6 pcs)