This 3D printing pen and its creations are not hot to touch and use low-heat, BPA-Free and Non-Toxic Plastic, making it completely safe for kids to use. As tactile learning toy, the 3Doodler Start inspires creativity, design, planning, building and spatial understanding – perfect for STEM learning!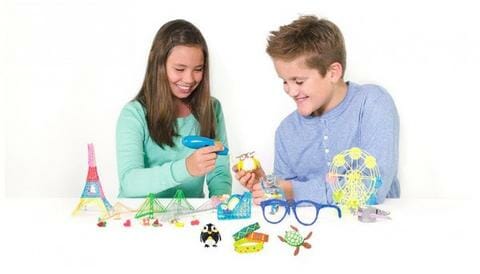 3Doodler Start is also the proud winner of Toy of the Year 2017 (Rookie category), and winner of numerous awards including Good Housekeeping's 2016 Best Toy Award, The Oppenheim Toy Portfolio Platinum Award, National Parenting Product Award, Scholastic Parent & Child GOLD STAR TOY Award, and Toy Insider STEM 10 to name a few.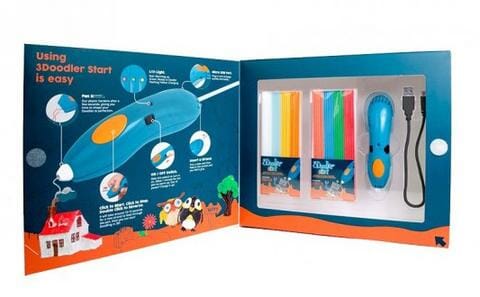 Safe & Clean: Uses our specially developed bioplastic. There are no hot parts. No messy resins or glue.
Project Book: Comes with the 3Doodler Start Project Booklet to get you started on some cool stencils.
Easy To Use: Just turn it on, insert a strand and start Doodling anything you want in 3D, immediately.
Limitless Fun: Create anything you like with 3Doodler Start. The fun is limited only by your imagination.
Wireless: Doodle anywhere! Charge it up and operate wirelessly.
RNIB Approved: RNIB certification signifies an official endorsement and recommendation for products that are easy to use for blind and partially sighted people.
Each Set Includes:
3Doodler Start Pen (Blue), 2 Packs of 3Doodler Start Plastic, Activity Guide (with over 12 projects) and Micro-USB Charging Cable.