The architectonic filament Smartfil E.P. is designed for people who decide to art, architecture, dentistry, layout, etc.
Smartfil E.P is very easy to use thanks to its features, it prints at low temperatures, without warping and it is easy to machine in order to improve the finish.
Excellent sanding.
Excellent resolution.
Ceramic finish.
It can be painted with any type of paint.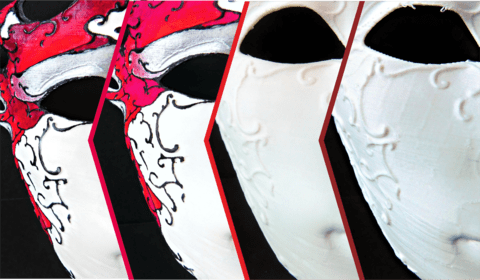 Smartfil E.P. is stiffer than PLA
Product information:
– Color: Ivory white
– Diameter: 1.75mm
– Printing temperature: 200ºC aprox.
– Printing bed temperature: No needed, if you have it,  0 – 60 ºC
The Smart Bag is a multi-layer bag with an EVOH barrier and high effectiveness zip seal. Trough its transparent base, you can appreciate the color of the filament without opening the bag.