Creality3D CR-10S Pro V2
This is the new and updated version of the well known CR-10S Pro.
Build Volume 300x300x300 mm (12x12x16 in)
0.4mm nozzle and another 0.4mm nozzle spare
 Dual Gear Extruder with bondtech extruder
 Build plate made in Aluminium, which has better conducitivity than glass
All metal frame
Auto Leveling
Dual Lead Screw, improve the stability of your 3D printer, achieving better results in your prints
New Filament Sensor Design. It will notify you when your printer runs out of filament
SD and USB connectivity
Print in almost any material: PLA Filament, PETG Filament, flexible filament, PC, Wood filament, and more… (For ABS it is better to enclosure the 3D Printer)
Include a PTFE Capricorn tube
Cheap and high quality 3D printer for your smart 3D printing
The Creality3D CR-10S Pro V2 is a cheap and yet very high quality 3D printer. It is the perfect machine for all users who want a reliable and precise 3D printer from a well-known manufacturer but are not willing to pay high costs.
Buy the Creality CR-10S Pro v2 and you'll get a smart manufacturing machine with large build volume and high precision.
Volume
The Creality CR-10S PRO V2 3D printer offers a large format 3D printing volume 30 x 30 x 40 cm with a series of improvements that make them superior to the S version. Its structure is lacquered in black and its base is redesigned and improved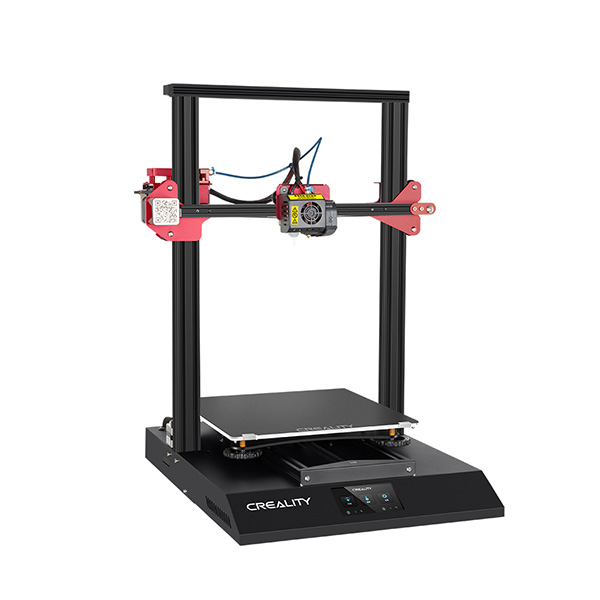 Management and Connectivity
The use and operation of Creality CR-10S PRO is done through a touch screen, this new version includes SD card reader and USB.
Creality CR-10S PRO V2 is a fully Opensource model, so you can print with any type of material and any brand. In addition, it can be controlled by any 3D printing software, such as: CURA, Simplify3D, Repetier Host, Slic3r …
Autoleveling
CR-10S PRO v2 has autoleveling, to offer a precise and comfortable calibration, thanks to its Geniuine Antclabs BL Touch sensor. You will not have to spend time calibrating the height of the nozzle with the heated base, this step will be done by the 3D printer, this saves time and effort while achieving better results.
Thanks to the new sensor, it achieves an accuracy of up to 0.001mm.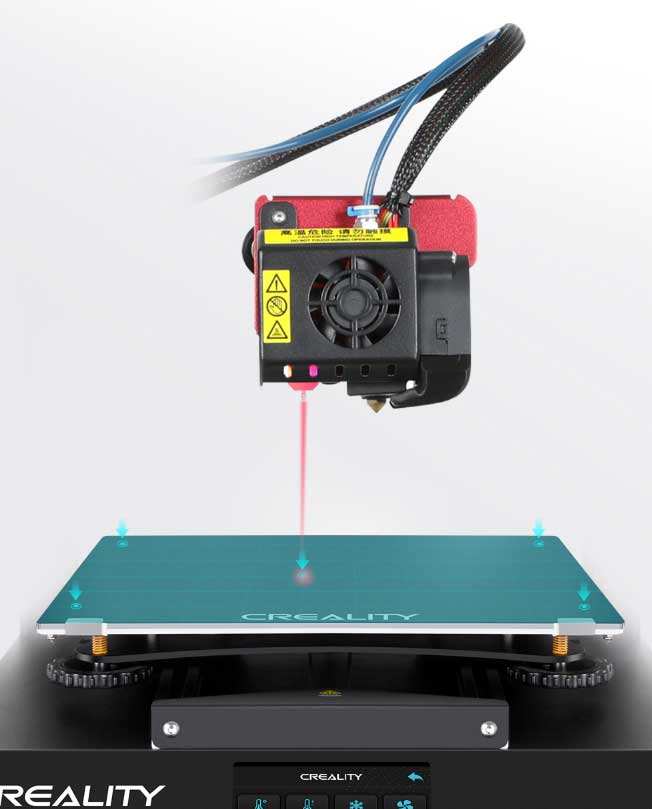 Resume Previous Print
If there are any reasons causing a blackout during the printing process, it can automatically continue to print the mold after the power comes back.
Color Screen
The touch screen has almost the same resolution as high-end mobile phones and a wide viewing angle.
On the screen you can see the printing status, the functions, and the configuration of the printer parameters clearly.
Assembly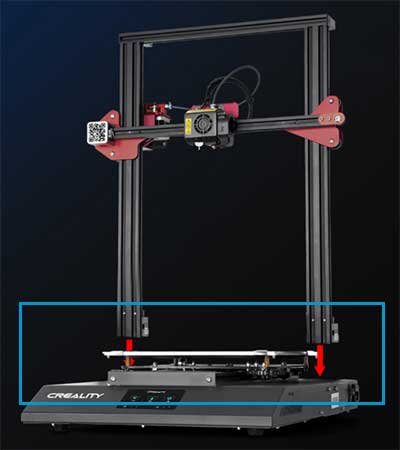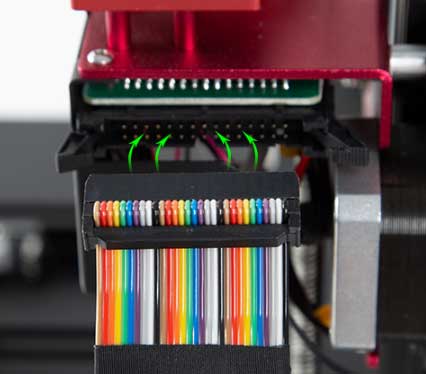 MotherBoard

This extra, provides greater capacity of heating of the platform, greater rapidity of heating of platform and fuser, a more precise filament fusion flow, among the most outstanding advantages.
Technical Details
3D Printing technology: FDM/FFF
Printing size: 30 x 30 x 40 cm
Chasis Size of the CR 10S PRO V2: 55 x 49 x 65
Printing speed (max): Up to 180 mm/s
Printing speed (recommended): Up to 80 mm/s
Precision: +- 0.1 mm
Slice Thickness: 0,1 – 0,4 mm
Nozzle Diameter: Standard 0,4 mm
Nozzle Number: 1 and 1 spare
Nozzle temperature: <260 ºC
Bed temp: up to 100 ºC
Connectivity: SD or USB
File Format: STL, OBJ, AMF
Slice software: Cura, Repetier-host, Simplify3D
Power supply: Input:100-240V 5,9A 50/60Hz Output: DC 24V 21A
Total power: 480 W
Filament: PLA, ABS, WOOD, TPU, GRADIENT COLOR…
Filament diameter: 1,75 mm