Competitive and scaleable; the Raise3D Pro2 improves upon it¢'"¢s award winning predecessor and provides the next generation of performance. A cube-shaped printer packed up with industrial grade components being ready for short-run manufacturing. Coping with the most geometries, this printer runs incessantly while handling the strongest materials. A toiler, set to integrate a print factory.
INGENIOUS CONSTRUCTS
Expand your endeavours with varied and precise fabrications, due to a notably large build plate volume with unmatched layer resolution, precision and a diverse list of materials.
ADVANCED DUAL EXTRUSION
Prepared to deliver the most intricate works and even expedite them. Allows multi-material projects.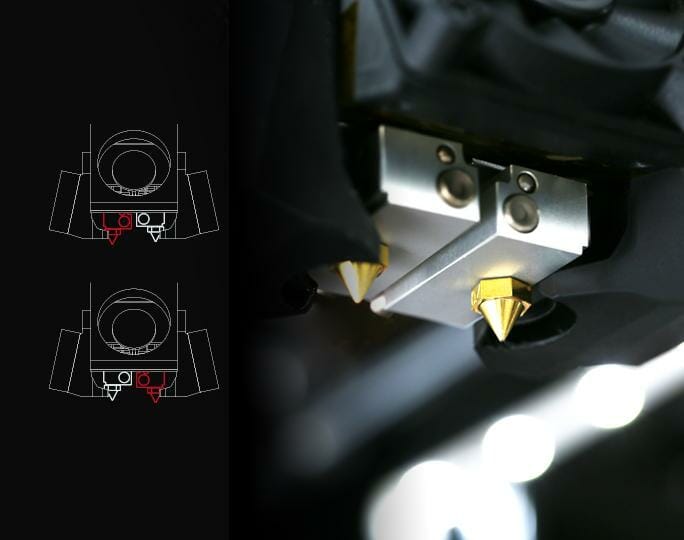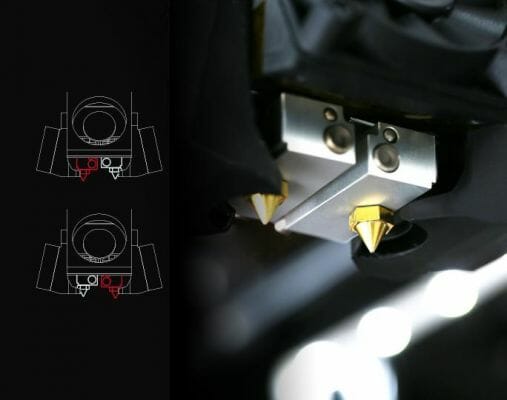 SINGULAR USER EXPERIENCE
A stunning 7-inch touch screen that provides a visual interface and rapid reviewing, with visual point progress and full adjustment control, topped with a wireless upload of a file, monitoring and control.
NEXT GENERATION MOTION CONTROLLER
Reliability take to the extreme, with accurate current control, superior thermal performance and a silky-smooth movement.
NEW BUILD PLATE SYSTEM
Steady and simple to use, this new build plate has even heat distribution and lasts a longer lifetime. Warping is now a thing of the past.
NEW EXTRUDER WITH FILAMENT RUN-OUT SENSOR
Providing a better filament grip, with no slipping and even safer prints due to the optical run-out sensor.
SECOND GENERATION POWER LOSS RESUMING
Imagine the power goes off just minutes away from a print done! This feature is literally a lifesaver, so you never lose a print.
NEW AIR FILTER
Absorb over 91% of the fumes and particles. Not only is environmentally friendly, but it's also silently protecting the lives of those who use it
BUILT-IN CAMERA
Operate efficiently with ideaMaker by connecting wirelessly to your Pro2 Series Printer.
Su extrusor está capacitado para llegar a un máximo de 300 ºC, permitiendo imprimir en una gran variedad de materiales: PLA, ABS, HIPS, PC, TPU, NYLON, TPE, FLEX PETG, BRONZE-FILLED, WOOD-FILLED, CARBON FIBER, etc.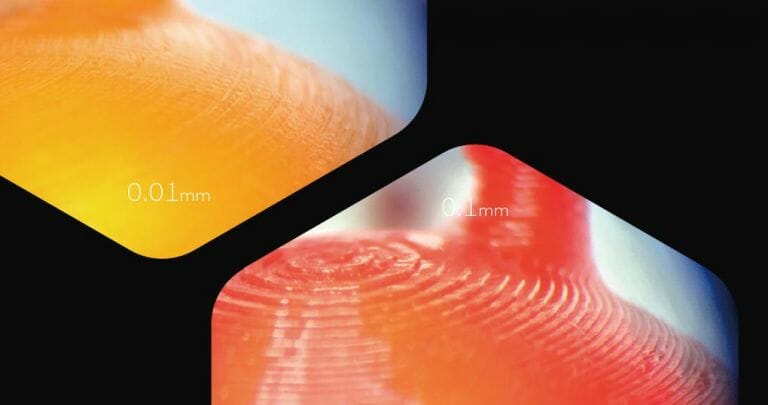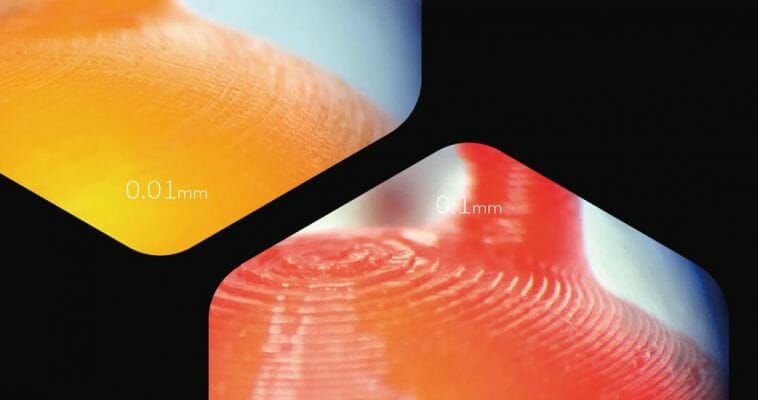 IDEAMAKER SOFTWARE AND RAISE3D
ideaMaker is a slicing software which prepares 3D models for printing and turns them into G-Code file for your Raise3D printer. Download it for free! Click Here
KEY FEATURES
Native-compiled, multi-threaded, 64-bit, highly efficient slicing engine for faster slicing speed
Automates separating of parts in assemblies
Comprehensive repair features for fixing bad models
Automatically generates support structures
Manages multiple printing profiles to easily switch between different print settings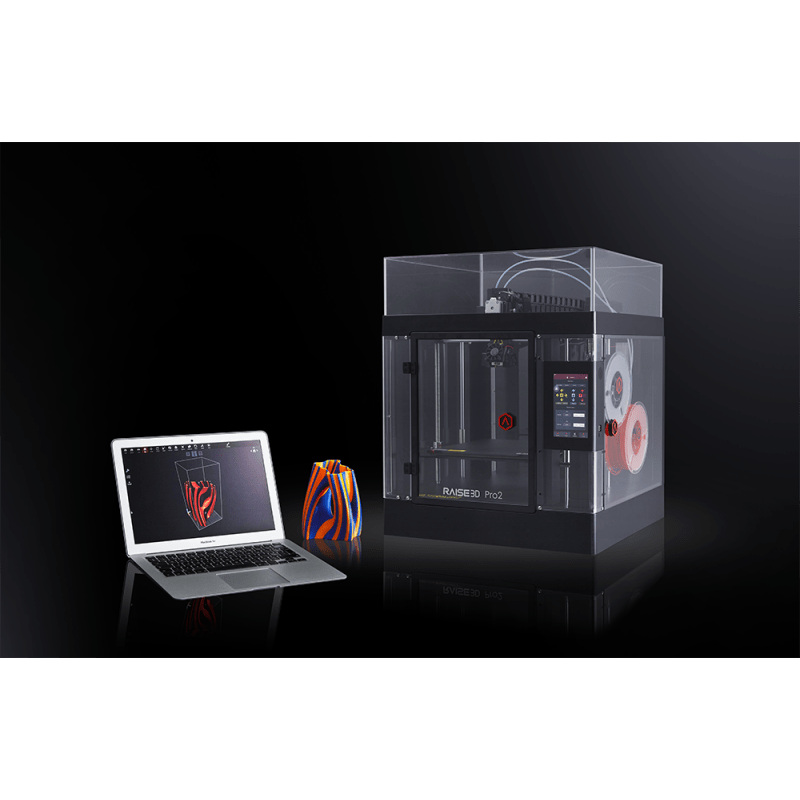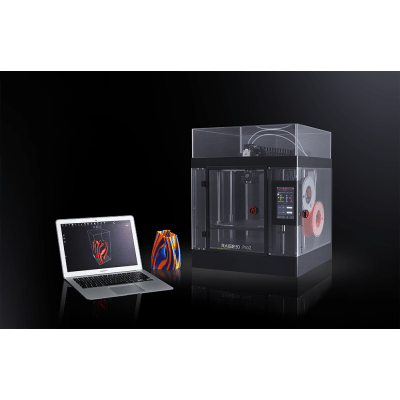 Specifications
Technology: FFF
Build Volume: 12 x 12 x 12 inch / 305 x 305 x 300 mm
Machine Size: 24.3 x 24.3 x 29.7 inch / 616 x 590 x 755 mm
Printhead: Dual-head with an electronic lifting system
Filament Diameter: 1.75mm
XYZ Resolution: 0.78125, 0.78123, 0.078125 micron
Print Head Travel Speed: 30 – 150 mm/s
Build Plate : Heated Aluminum Build Plate with Magnetic Holding
Max Build Plate Temperature: 110'°C
Build Plate Material: Silicone
Build Plate Leveling: Pre-Calibrated Leveling
Supported Materials: PLA / ABS / HIPS / PC / TPU / TPE / NYLON / PETG / ASA /' PP / Glass Fiber Enforced / Carbon Fiber Enforced /' Metal Particles Filled / Wood Filled
Printer' Nozzle Diameter: 0.2 / 0.4 / 0.6 / 0.8mm
Max Nozzle Temperature: 300'°C
Operating Sound: 50dB
Connectivity: Wi-Fi, LAN, USB Port
Monitoring: Live Camera