Stainless Steel Filament – prints like plastic, polishes like metal!
STAINLESS STEEL PLA COMPOSITE is a dense material that prints as easily as standard PLA, resulting in heavy cast metal looking prints that can be brushed, sanded or polished after 3D printing for stunning results.
Proto-pasta PLA COMPOSITE STAINLESS STEEL is a perfect material for jewellery, costumes, accessories, figurines, crafts, robots, etc.
Description of PLA Composite Stainless Steel from Proto-Pasta
PLA COMPOSITE STAINLESS STEEL filament contains a number of advantages that make it a unique PLA filament material.
THIS MATERIAL IS ABRASIVE, SO AN ABRASION RESISTANT BOTTLE WITH A DIAMETER GREATER THAN 0.4 mm (ideally 0.5 – 0.6 mm) IS REQUIRED.
Easier and more reliable 3D printing.
No heated bed required.
3D printing temperature like standard PLA.
Less deformation and distortion during 3D printing.
Improved surface hardness for less wear in abrasive environments.
Less shrinkage and distortion for more accurate parts.
100% machinable.
Stainless steel appearance and shine.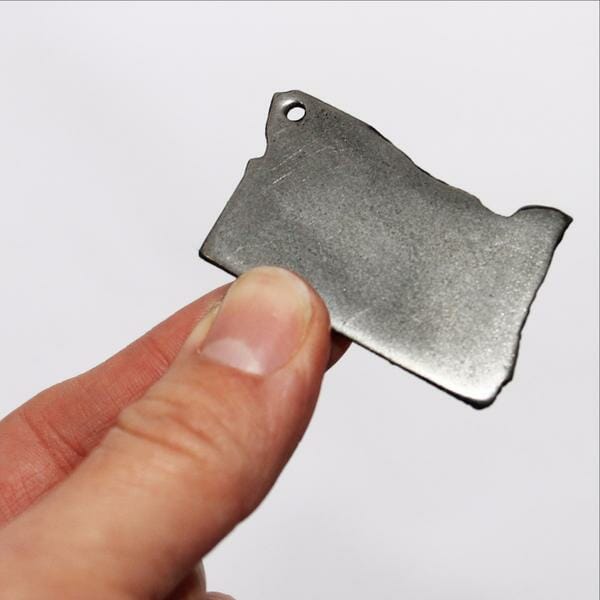 Proto-pasta PLA composite Stainless Steel features
PLA COMPOSITE STAINLESS STEEL requires hardened steel nozzles or similar, as it produces excessive wear like other fibre filaments in brass nozzles.
3D printing parameters:
Fuser temperature 210 – 230 °C
Bed temperature No need (in case of use, 40-70 ºC)
Layer fan Yes
Diameter 2.85 mm
Net weight: 50 g, 125 g or 500 g spools
Printing conditions PLA