PLA 850 texture wood is a material textured with natural wood fibers with more fluidity than standard PLA or ABS.
PLA HR-850 under the Ingeo 3D850 brand is a biopolymer with environmental benefits as it is made from renewable resources. It is produced by polymerization of lactic acid from corn starch. SAKATA 3D manufactures from this raw material, excellent filaments for 3D printing, where it can be seen that the hot fluidity index is higher than that of standard PLA or ABS plastic.
The filaments created with 3D850 resin present other improvements such as excellent adhesion on printing surfaces, a feature that optimizes the quality of the first layer and minimizes the risk of deformation.
Qualities of Sakata3D PLA HR-850
This great material is less aggressive to work with than the rest of PLAs because the engine doesn't need as much power to print it.
Not only the engine does not suffer, but also the rest of components, such as RAMPS, hotend, drivers, among others.
Other significant advantages:
Low probability of clogging, due to the above characteristics.
HDT (temperature limit of deformation under pressure): 144ºC.
High inter-layer adhesion (higher than a standard PLA).
No material contraction.
It does not present odors.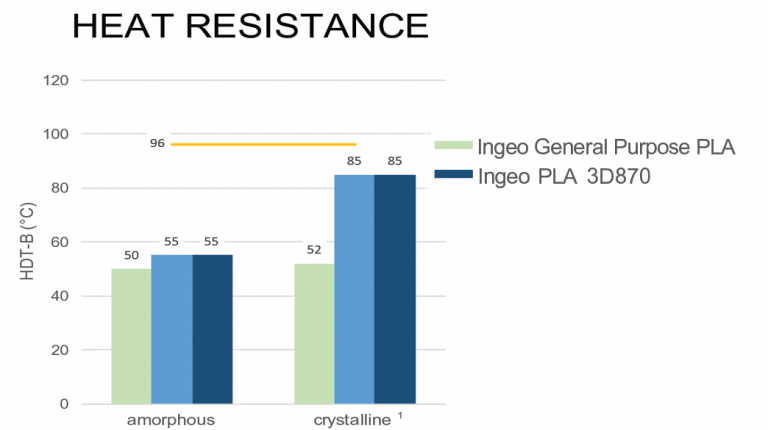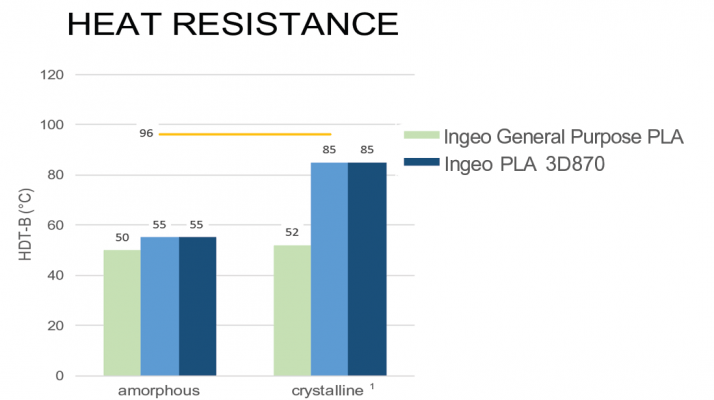 In short, Sakata 3D PLA HR-850 is a material equivalent to an ABS without the disadvantages that this last material presents.
Parameters Sakata HR850 PLA:
Material: PLA
Extruder temperature: 200 – 255ºC.
HDT: 144ºC.
Bed temperature: 50-70ºC (optional)
Maximum printing speed: up to 90mm/s.
Diameter: 1,75mm
Diameter tolerance: +/- 0.03mm.
Colour: OAK
Net weight: 0.45 Kg / 1 Kg.