Screwdriver of flat and ceramic tip for adjustments in all type of electronic components, like electronic boards, drivers, etc.
Description Ceramic screwdriver
It offers a zirconium ceramic tip, offering antimagnetic characteristics, long life of use and non conductive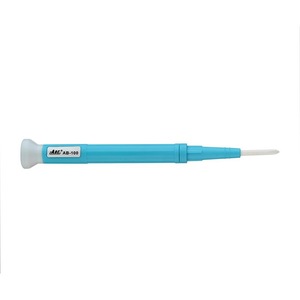 .
This is the most suitable tool for adjusting high frequency zones. In the case of removing the tip and inserting it first into the tip of the handle, it would function as a protective cap.
Ceramic screwdriver for electronics, model CD20T.
Dimensions: 1.8 x 0.4 mm