Description
This pack contains v4 Pellet Extruder + Anycubic Chiron
Ready to print with Pellets.
ATTENTION: This product is usually in stock. If it is out of stock, you can contact us to order one or more.
Anycubic Chiron
The Anycubic Chiron is a 3D printer with a print volume of 400 x 380 x 450 mm.
Its heated bed has excellent grip for virtually any material, plus parts are easily removed when cooled.
It has a TFT touch screen, with a full color interface and easy to use.
It has autoleveling.
v4 Pellet Extruder
Also called UPE (Universal Pellet Extruder). The Pellet extruder v4 is the best way that exists today in the world of 3D printing to print pellets, and remnants of previously crushed 3D prints.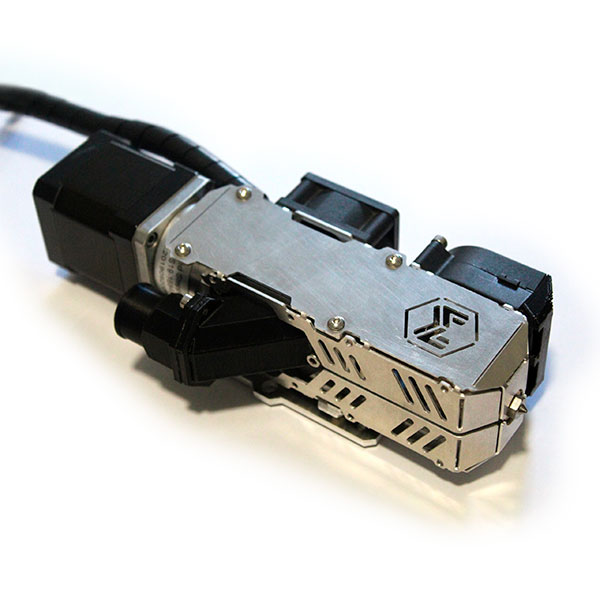 Downloads
Download the Firmware Anycubic Photon Master.
Technical data Anycubic Chiron + v4 Pellet Extruder
3D Printing Technology: FDM / FFF
3D print volume: 400 x 380 x 450mm
Nozzle diameter: 0.8mm
Screen: Touch screen
Materials: PLA, ABS, TPU, TPE, PETG. Scraps of 3D prints once crushed, crushed plastic bottles, etc …
Format: STL, OBJ, G-CODE, JPG.
Connectivity: SD card
Net Weight: 20 Kg
Gross Weight: 24.8 Kg