Raise3D E2 is an accurate, reliable, affordable and efficient 3D printer. It is a durable and easy-to-use 3D printer that raises the accuracy standards of conventional 3D printers and increases efficiency thanks to its double extrusion with IDEX system.
Raise3D
Raise3D 3D printers are professional, industrial machines designed to improve the 3D printing process.
Raise3D has opted for machines of incredible quality oriented to professional users.
Features of the Raise3D E2
The Raise3D company has not skimped on improvements and quality for the E2. As standard, it comes ready to print virtually any material.
Idex Double Extrusion System
The IDEX system consists of an independent double extrusion system, which allows simultaneous dual printing. In this sense, the Raise3D E2 has 2 modes:
Mirror Mode: allows the printing of 3D models and their inverse simultaneously, thus increasing productivity and reducing printing times.
Duplication mode: you can print the same part with synchronised extruders, doubling production capacities.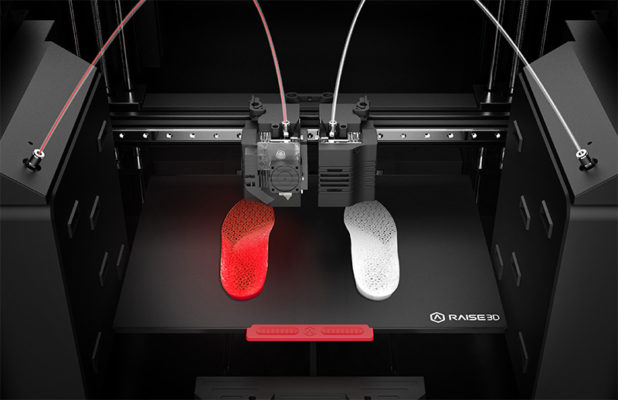 Auto Bed Leveling
Or automatic bed levelling, maintains the distance between the print nozzles and the bed, creating a uniform build area.
Improves adhesion and part quality by allowing the extruder to adjust to minor changes in the printing surface.

The industry's first video-assisted offset calibration system:
Spend less time calibrating and more time printing.

Volume
Print Volume:
The Raise3D E2 printer features a print volume of.
330 x 240 x 240 mm (L x W x H x H).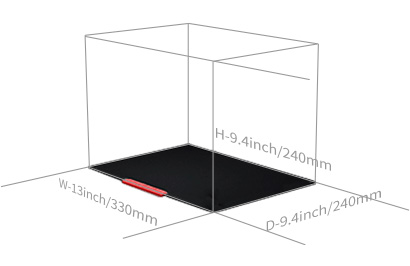 In addition:
Single extrusion printing: 330 × 240 × 240 mm (330 × 240 × 240 mm)
Double extrusion printing: 295 × 240 × 240 mm (L × W × H)
Printer Volume: 607 × 596 × 465 mm (607 × 596 × 465 mm)
Filament Sensor
Optical sensors are reliable and accurate.
The E2's filament sensors automatically pause printing when the printer runs out of filament.
When the filament runs out or breaks, a red light flashes and printing stops.
Users then simply change the spool of filament and press resume.
All filament types can be detected, regardless of colour, material or hardness.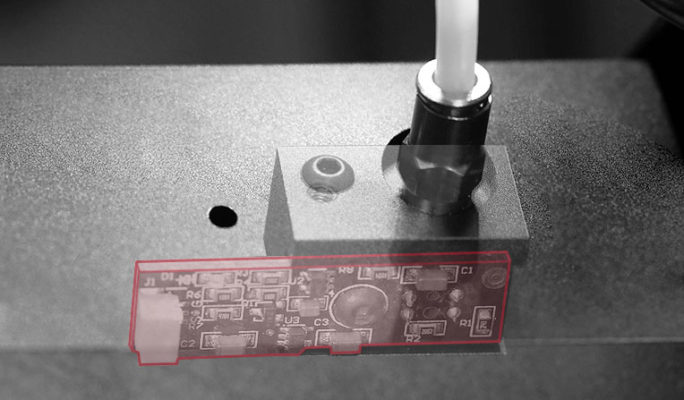 Base of the Raise3D E2
Flexible steel plate sheet with Buildtak with silicone base to spread the heat correctly and achieve a homogeneous temperature over the entire surface in less time.
Print Recovery
Sudden power outages will no longer ruin a print, in other words, power loss recovery allows users to print without worry.
It automatically stores job progress before a power outage, so you can seamlessly resume the most recent job after power is restored.
HEPA filter
Environmentally friendly. Designed to quietly remove nanoparticles.
The incorporation of the HEPA Filter allows you to print technical materials that require ventilated locations for safety, such as ABS filament, ASA, etc…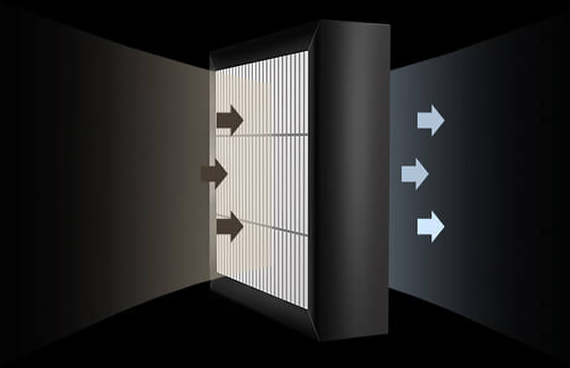 Maximum Bed and Nozzle Temperatures
Nozzle temperature up to 300 ºC
Bed temperature up to 110 ºC
Materials
Its hotend is able to reach a maximum of 300 ºC, allowing printing on a wide variety of materials:
PLA
ABS
HIPS
PC Polycarbonate
TPU
PP Polypropylene
Nylon
TPE
Flexible Filaments
PETG Filament
BRONZE-FILLED. Filament with bronze or metal fibres
WOOD-FILLED. Filament with wood fibres
Carbon Fiber filament
etc..
Technical Characteristics of the Raise3D E2
General characteristics
Construction volume (L × W × H):
Single Extrusion Printing: 330 × 240 × 240 mm
Double extrusion printing: 295 × 240 × 240 mm
Machine size (W × D × H): 607 × 596 × 465 mm
Printing technology: FFF
Printhead system: Independent twin extruders
Filament diameter: 1,75 mm
XYZ Pitch size: 0,78125, 0,78125, 0,078125 microns
Printhead travel speed: 30-150 mm / s
Layer height: 0.02 – 0.25 mm
Nozzle diameter: 0.4 mm (default), 0.2 / 0.6 / 0.8 / 1.0 mm (available)
Hot End: V3P (V3 hotend with PTFE version)
Maximum nozzle temperature: 300 ºC
Connectivity: Wi-Fi, LAN, USB port, live camera
Noise emission: <50 dB while printing
Ambient operating temperature: 15-30°C, 10-90% RH non-condensing
Storage temperature: -25 to 55 ℃, 10-90% RH non-condensing
Technical certifications : CB, CE, FCC, RoHS, RCM
Filter : HEPA filter with activated carbon.
Weight:
Net: 35 kg
Gross (carton only): 41,3 kg
Gross (box with pallet): 50 kg
Construction Base
Construction plate: Flexible steel plate with Buildtak
Maximum temperature of the construction plate: 110 ℃
Material of heated bed: Silicone
Build plate levelling: Mesh levelling with flatness detection
Compatible materials: PLA / ABS / HIPS / PC / TPU / TPE / NYLON / PETG / ASA / PP / PVA / Infused Glass Fibre / Infused Carbon Fiber / Metal Filling / Wood Filling
Electrical
Power supply input: 100-240 VAC, 50/60 Hz 230 V at 2 A
Power supply output: 24 V DC, 350 W
Software
Cutting software: ideaMaker
Supported file types: STL / OBJ / 3MF
Supported OS: Windows / macOS / Linux
Machine code type: GCODE
Printer driver
User interface: 7 inch touch screen
Network: Wi-Fi, Ethernet
Resume printing: Resumes after power failure.
Display resolution: 1024 × 600
Motion controller: Atmel ARM Cortex-M4 120MHz FPU
Logic Controller: NXP ARM Cortex-A9 Quad 1 GHz
Memory: 1GB
Onboard Flash: 8GB
Buy Raise3D E2 3D Printer