It presents a uniform color tone resulting from the mixing of materials, you can not select color, it is an ideal material to paint and treat.

These new materials are manufactured through the recovery of our production material, therefore we ensure the rigorous quality and characteristics of both INGEO 3D850.
But this filament with ecological soul is not limited to its recovery, the whole process from the pellets to the final product are environmentally friendly. From the box of raw and recycled cardboard without printing, the labels with ecological and non-toxic inks to the reel made with recycled plastics.
The result is a filament of extraordinary quality, unique and that contributes to the care of our planet.
Qualities of Sakata3D PLA HR-850
This great material is less aggressive to work with than the rest of PLAs because the engine doesn't need as much power to print it.
Other significant advantages:
Low probability of clogging, due to the above characteristics.
HDT (temperature limit of deformation under pressure): 144ºC.
High inter-layer adhesion (higher than a standard PLA).
No material contraction.
It does not present odors.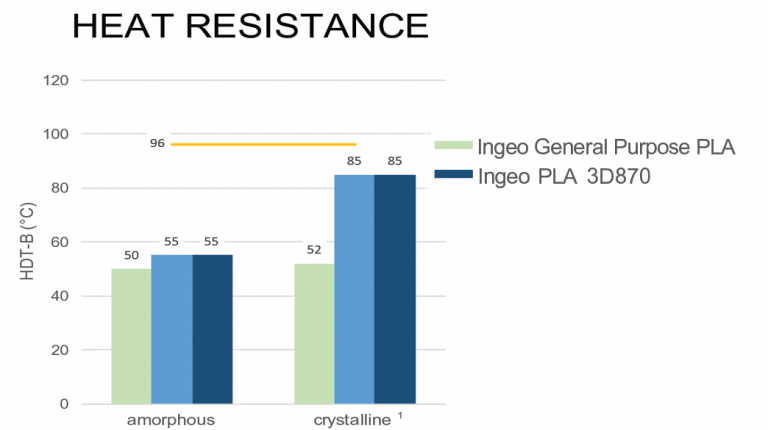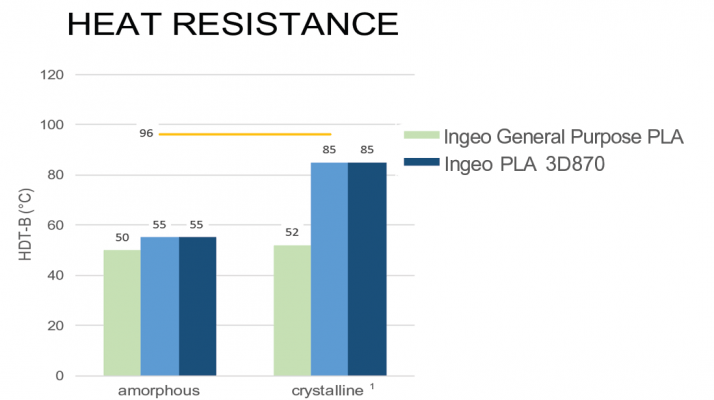 In short, Sakata 3D PLA HR-850 is a material equivalent to an ABS without the disadvantages that this last material presents.
Parameters Sakata HR850 PLA:
Material: PLA
Extruder temperature: 190 – 220ºC.
HDT: 144ºC.
Bed temperature: 50-70ºC (optional)
Maximum printing speed: up to 200 mm/s.
Diameter: 1.75mm
Diameter tolerance: +/- 0.03mm.
Colour: MIXED.
Net weight: 1 Kg.